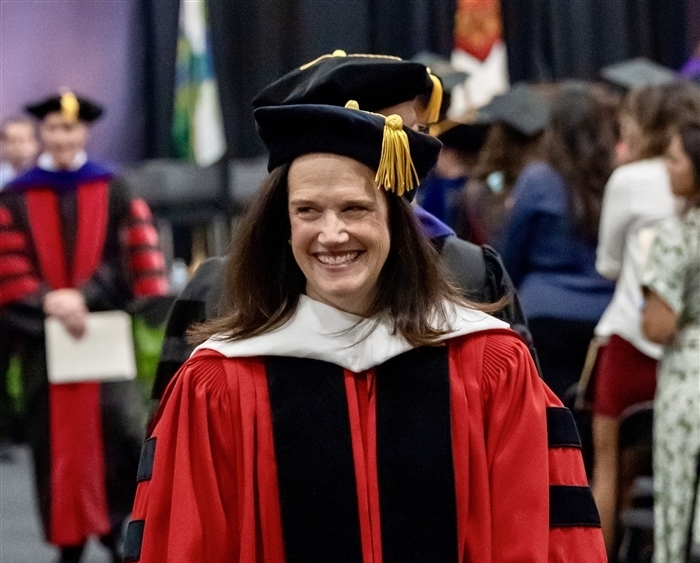 Inauguration Recap
Hundreds of special guests—including alumni, community members, and friends of the College—joined students, faculty, and staff in the Sports and Recreation Center on South Campus for the hourlong ceremony.
Couldn't make it?
The inauguration ceremony was recorded and is available for anyone to watch.
Meet President Baren
Dr. Baren brings nearly 30 years of experience in major academic, research, and administrative leadership roles at the University of Pennsylvania and University of the Sciences to the position of Lake Forest College president.
An inspiring leader, Dr. Baren's experience is centered in humanism, medical ethics, experiential education, diversity, equity, and inclusion, and a strong belief in the liberal arts.
You can view her full biography here.