Gates Center for Leadership and Personal Growth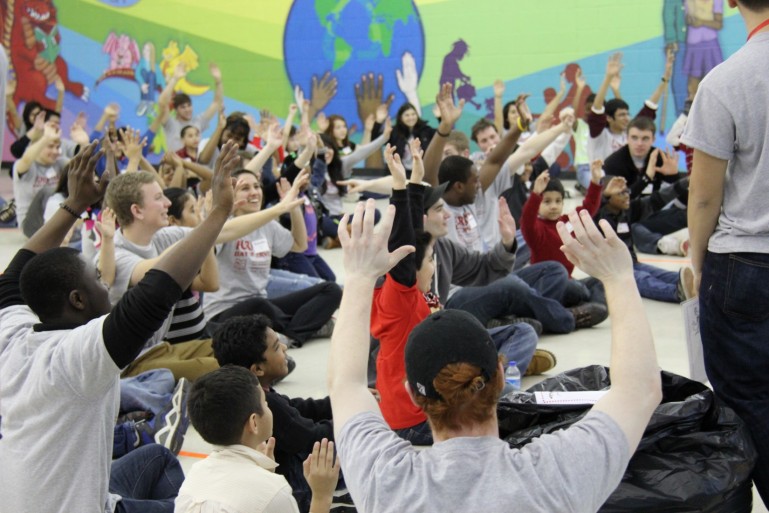 Gates Center Virtual Office
Gates Center staff will be operating in person and virtually during the spring semester. Our staff will be available in person on Tuesdays, Wednesdays and Thursdays from 10:00 am to 4:00 pm. The Gates Center can assist with questions about student organizations, leadership programs, virtual events, and more. Schedule a virtual meeting with Aldo, or Jen!
Thanks to a generous gift from John and Christine Gates and their family, the Gates Center for Leadership and Personal Growth advances key learning opportunities beyond the traditional classroom that enhance the liberal arts education at Lake Forest College.
The driving principle for the Center is the belief that everyone has leadership qualities and should be given a chance to develop them. Prominent research over the past several decades has shown that exposure to specific situations brings out "hidden" leadership qualities that students might not even know they possess. It is also the belief of the Gates Center that leadership training contributes additional dimensions to the education of every Lake Forest College student.
We help students experience "the personal growth that accompanies the quest for excellence" in all aspects of life, as affirmed in the College's Mission Statement. These personal growth programs will expose students to valuable skill-sets and Gates Center principles that will help them not only at Lake Forest College, but also in their lives beyond college.
Contact Information
Gates Center
Stuart Commons, Office 104
847-735-5210
gatescenter@lakeforest.edu
Office Hours
The Gates Center is available to help! Schedule a virtual meeting with Aldo or Jen!