Modern Languages and Literatures News and Events
Media turns to Denise Kripper in 'Squid Game' subtitle debate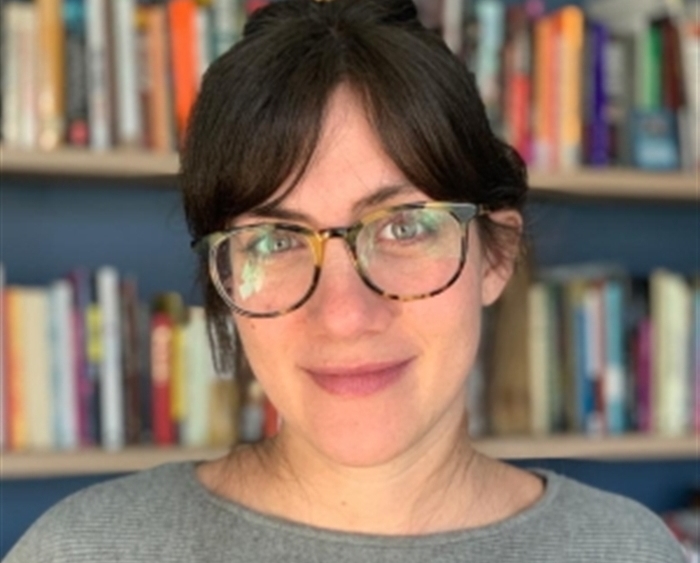 NBC News and National Public Radio's Weekend Edition turned to Assistant Professor Denise Kripper for her expert opinion on the translation debate surrounding the Netflix hit series "Squid Game."
Literary Translator Sarah Booker visited Prof. Kripper's class

Sarah is a translator, working from Spanish and Portuguese to English, and has published translations by Cristina Rivera Garza and Mónica Ojeda, among others, in publications such as Latin American Literature Today, Paris Review, and Asymptote. In addition, she is currently serving as Editorial Assistant for The Mercurian and Translation Editor for the International Poetry Review and has worked with Asymptote Journal as a blog editor. Last but not least, Sarah is currently pursuing a Phd at University of North Carolina – Chapel Hill. Sarah talked to students about her experience translating literature and working in translation in publishing and also discussed graduate school opportunities with them.
Discussing Medical Interpretation in Professor Kripper's class
LFC Alumni Marisol Carreon virtually visited Prof. Kripper's Intro to Translation Studies class to discuss her role as a medical interpreter at the Rosalind Franklin clinic. Marisol talked to students about how the classes in Spanish and Biology she took at the college prepared her for the job, the indispensable service she provides to the Spanish-speaking community, and how her role has changed in the last few months because of COVID-19.
Christian Reyes received a full Chinese Government Scholarship to study in China for the 2020/2021 academic year.
Professors Papadovasilaki and Wu awarded $40k grant to study investments
Working collaboratively across disciplines, Assistant Professor of Finance Dimitra Papadovasilaki and Assistant Professor of Chinese Ying Wu received a $40,000 grant from ASIANetwork to research investments in China.
MLL Student Successfully Defends Thesis
Her work investigates the effect of the Spanish conquest of Latin America on Latin American women's relationships with their bodies and sexuality. Colonizers imposed Eurocentric cultural and religious ideals to "civilize" indigenous peoples. The ideal most relevant to this analysis was the imposition of shame surrounding female bodies and sexual desire. The lasting presence of colonially imposed shame is analyzed in the female protagonists of three Latin American narrative texts: Never Marry a Mexican by Sandra Cisneros, Northern Ladies by Silvana Paternostro, and Perras by Jorge Enrique Lage. All three texts present different facets of the relationships between the female body, female sexuality, society, and Latin American identity. I conclude that the imposed Eurocentric colonial lens and concept of shame are still present in the ways that Latin American female bodies and sexuality are conceptualized by Latin American women and the societies in which they exist.
Mcpherson Prize for Excellence Scholarship – Spanish Awarded
Jennifer Bolek '20 - Established in 1899, the McPherson Prizes are the College's oldest awards. Jennifer is a double major in English: Literature and Spanish and a minor in Education. While at LFC Jennifer has been on the Dean's list three times and was accepted into Phi Beta Kappa. This upcoming school year, she will be returning to LFC as a graduate student to get her Masters in Teaching. After that, she hopes to become a high school English teacher.
Literary Translator Kristen Miller Visits Translation Class Virtually
Even in quarantine, translation students are engaging first-hand with experts in the field. French Translator Kristen Miller visited Prof. Kripper's Intro to Translation Studies course via Zoom to discuss her new translation SPAWN, by Marie-Andrée Gill. SPAWN is a braided collection of brief, untitled poems, a coming-of-age lyric set in the Mashteuiatsh Reserve on the shores of Lake Piekuakami (Saint-Jean) in Quebec. Kristen discussed her translation process and students had the chance to ask her questions about the art of literary translation.