Succeed.
Succeed at succeeding.
Never settle for "made it."
Keep at or on it.
Get to where you want to be. Get over anything that's in your way.
Make your future—Transfer to Lake Forest College
At Lake Forest College, we pride ourselves on being a transfer-inclusive institution. With generous financial aid, flexible transfer credit, and countless resources and opportunities, we put your future in reach so you can pursue it, achieve it, and make it.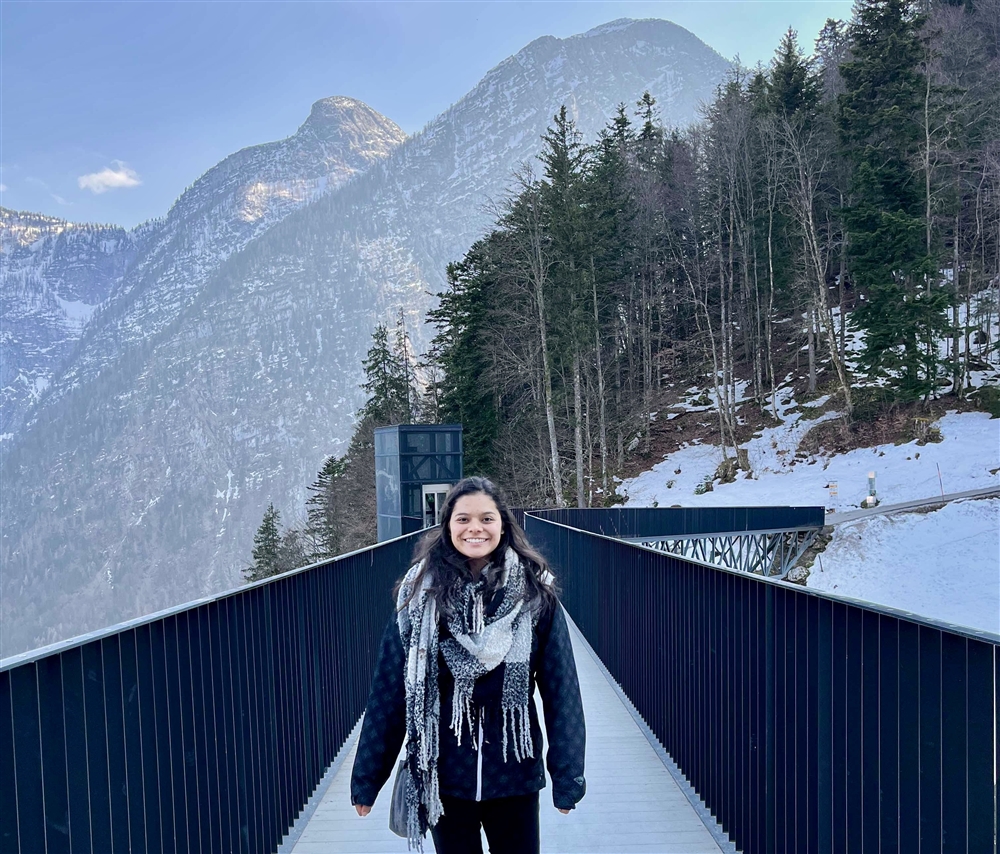 Sara Martinez '23 explored Austria while studying abroad
Sara Martinez '23, a double major in psychology and business, spent the spring semester studying abroad at Johannes Kepler Universität Linz in Linz, Austria. "I've done a lot of exploring within Austria and I am amazed at how beautiful it is everywhere I go," Martinez wrote from Austria.
Explore Our Career Pathways
Explore your options through our four-year Career Pathways program. Through four stages of personal exploration and career development, you'll make connections with people who can help you land a job or go to graduate school.