It's Homecoming! Alumni are welcome to join the Garrick Players in the Grove October 7, 2023 @ 6 pm for an Open Mic Night. We hope to see you there!
To sign up, scan the QR code at the bottom of the poster.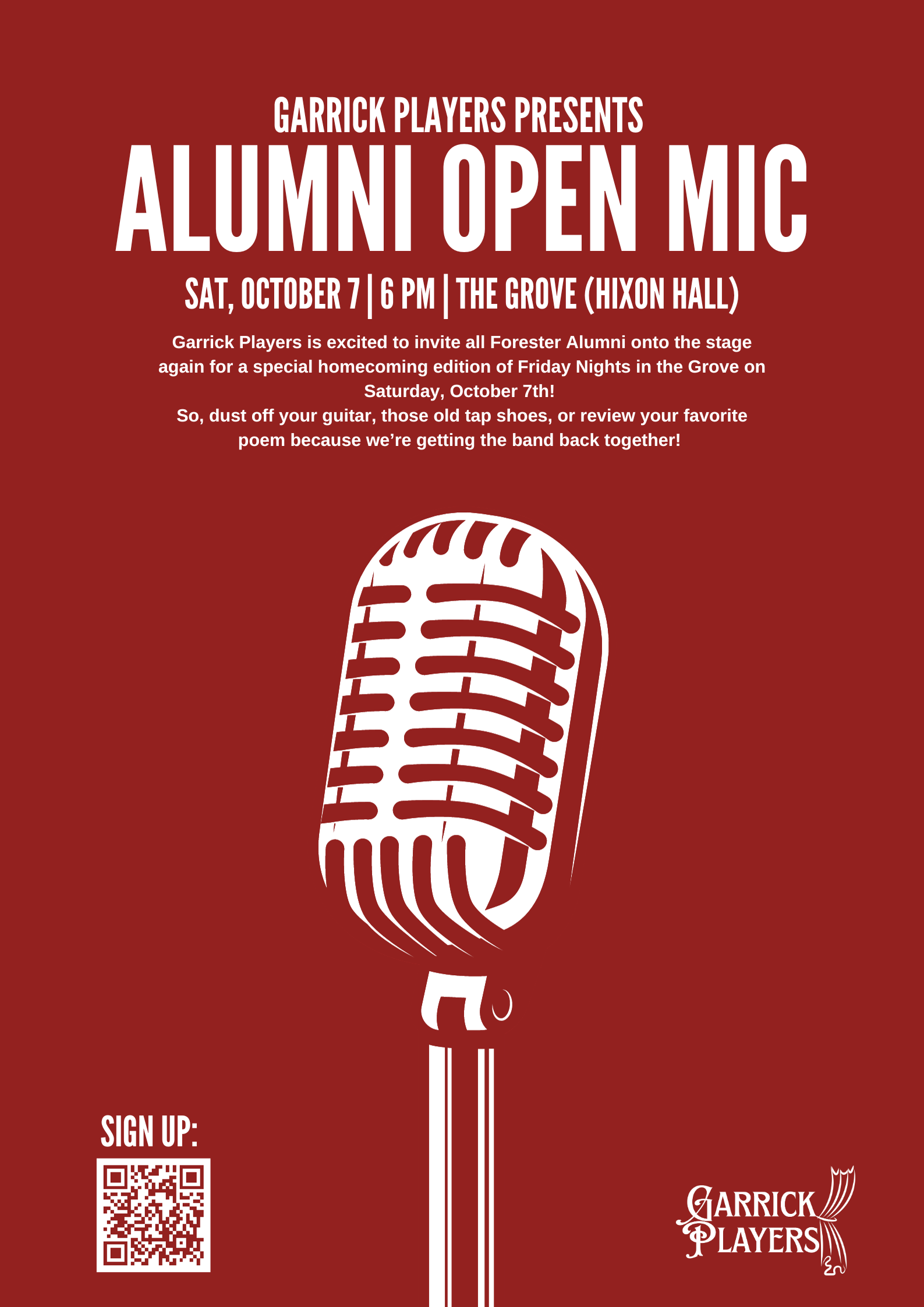 The Garrick Players is a completely student-run theater troupe, and one of the oldest student organizations on campus.
Garrick Players has one main goal, to showcase student created theater. This past year we have hosted our biannual 24 Hour Play Festival and a Theatre of the Oppressed workshop. The organization prides itself on creating works inspired by students for the students of Lake Forest College.
Students interested in any facet of theater are encouraged to contact the Garrick Players, as they are always looking to include more students in the tradition of excellent student-run theater. More information is available by contacting johnston@lakeforest.edu.