Nursing Pathways Program Scholarship
In partnership with Rosalind Franklin University, the College is offering a scholarship opportunity specifically for Lake County students.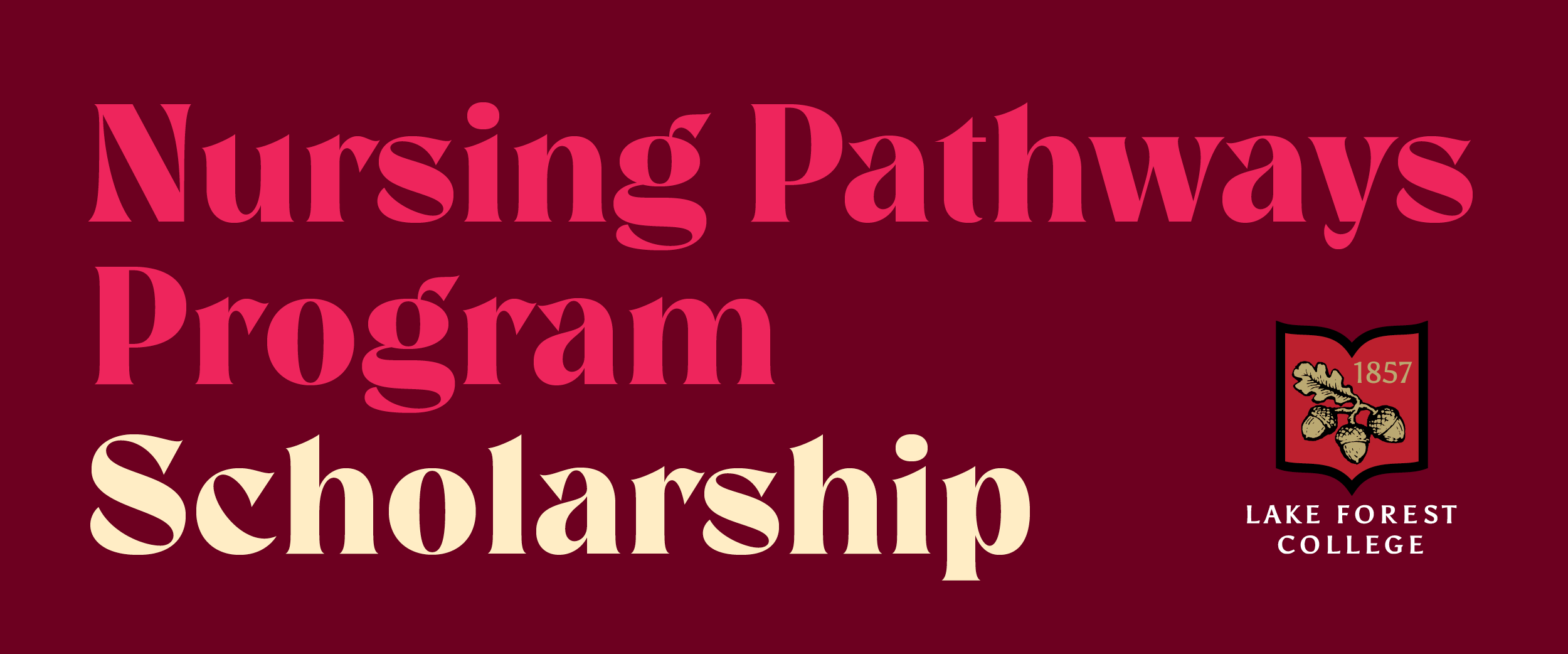 The Nursing Pathways Program Scholarship will be awarded to select Lake County students that have an interest in giving back to their community by pursuing a career in the Lake County area
post-graduation. Each scholarship recipient will receive an annual scholarship up to $20,000 over the course of the 3+2 pathway. The first three years are completed at Lake Forest College with the remaining two spent at Rosalind Franklin University.
Who is eligible?
Selection will be limited to pell-eligible first-year students from Lake County that are entering the College in Fall 2023 with an interest in pursuing the accelerated 3+2 Nursing Pathway Program with Rosalind Franklin University.
How do I apply?
Students must apply for admission to Lake Forest and complete a supplemental application and submit an additional letter of recommendation by the February 15 admission deadline to be considered.
What does the 3+2 pathway look like?
Pathway agreement, prerequisites, and proposed course schedules can be found here.