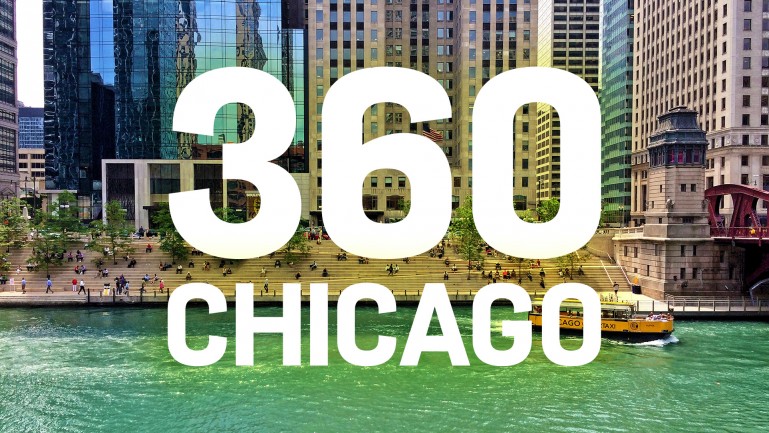 The 360 Chicago program provides students with the opportunity to interact with the city of Chicago through fun, custom created trips. Sponsored by the Center for Chicago Programs, and led by students familiar with the city and how to navigate it using its public transportation system, 360 Chicago trips aim to give students a one-of-a-kind experience in Chicago – completely free of charge.
Spring 2020 Trips:
February 29, 2020: The Magnificent Mile

The Magnificent Mile is one of Chicago's most famous attractions. The stretch of Michigan Avenue just north of the Chicago River is known for world-renowned shopping and food. One of the most recent additions to the "Mag Mile" is the new 5-story Starbucks Reserve Roastery a.k.a the largest Starbucks in the world! The Starbucks Reserve Roastery will be the first stop on this trip, where you'll get to try some of their unique food and coffees that aren't available anywhere else. After lunch and coffee, there will bet time to explore the Mag Mile's shopping before heading down to 875 N. Michigan (formerly known as The John Hancock Center). The trip will conclude with a trip up to one of Chicago's highest skydecks at over 1,000 ft above street level. You'll want to take several photos of this magnificent and panoramic view!
March 21, 2020: Chinatown

Chinatown is a vibrant neighborhood just south of The Loop. On this trip, you'll have a chance to explore all this neighborhood has to offer! The trip will start off with a train ride into downtown Chicago on the Metra. We'll then take hop on the "L" down to Chinatown. Our first stop will be lunch at a popular restaurant where you'll have the opportunity to try one of Chinatown's most famous dishes. After lunch, you'll get to explore the neighborhood and see it's collection of street art, eclectic shops, and no shortage of delicious desserts.
April 18, 2020: Lincoln Park

Located north of The Loop, Lincoln Park is one of the city's most popular neighborhoods. The day will begin with a Metra train ride into the city. Then transfer to a CTA "L" train where you'll get to see the city from a unique perspective. You'll arrive in Lincoln Park just in time for brunch. You'll get to experience one of the hundreds of insta-worthy brunch spots Lincoln Park has to offer, complete with delicious food and good company. After brunch take a stroll through the neighborhood past its several shops and cafes. You'll then have the opportunity to explore the neighborhood's namesake park, home to the beautiful Lincoln Park Conservatory and the famous Lincoln Park Zoo before heading back to campus!
Meet some of our Chicago Ambassadors:
Manisha Kumar
"I enjoy experiencing many of the places the city of Chicago has to offer. Some of my favorite destination spots are Navy Pier and Hyde Park. There is a unique aspect in every part of the city and something always new catches my eye every time I visit."
Ben Reynaldo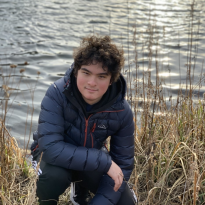 "My favorite things about Chicago are the vibrant culture and the amazing skyline. It's the best skyline in the country."