Welcome to the place where you're going to make it.
You're about to embark on a thrilling adventure, but you won't be doing it alone. We're here to answer any and all questions our incoming class may have.
Deadlines, next steps, and more information for Fall 2023 incoming students are listed below.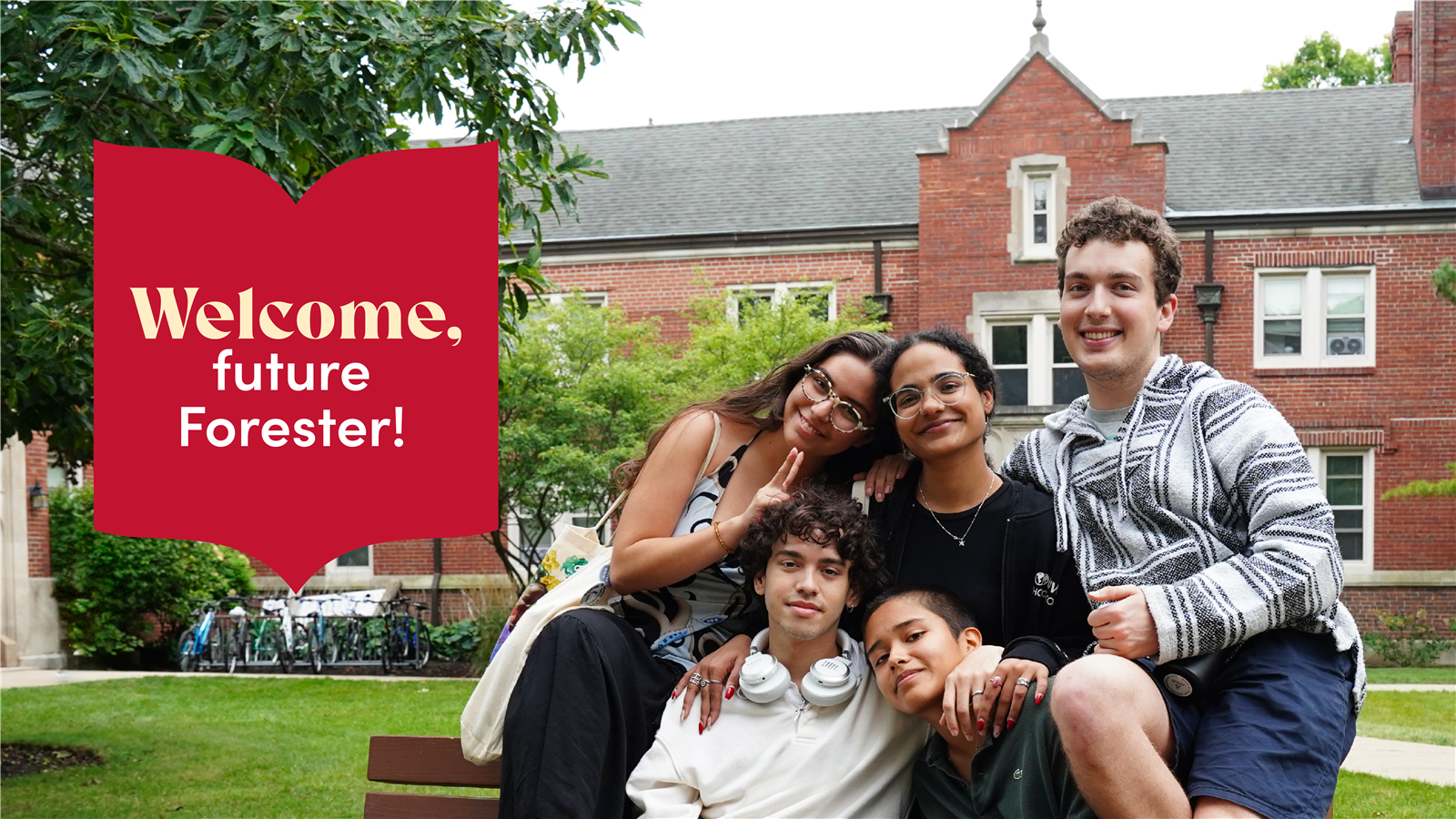 So, what can you do now? Here are few initial steps to becoming a Forester:
1. Visit campus
Campus looks different after you've been admitted. Visiting campus is a critical step in finalizing your college decision, and we are excited to share our admitted student reimbursement visit program for out-of-state first-year students where we will subsidize up to $500 in travel expenses.
2. Connect with your admissions counselor
The friendly faces in Patterson Lodge know you from the application process and are happy to help answer your questions and connect you with other members of the campus community.
3. Contact the Office of Financial Aid
Connect with our staff if you have questions regarding merit scholarships, need-based aid, or other concerns related to the cost of attendance.
4. Chat with faculty and alumni
Learn even more about Lake Forest by chatting with professors in various departments across campus as well as alumni. Your admissions counselor can assist in setting up a time to connect.
5. Join our admitted student community on ZeeMee
ZeeMee is a social app designed for the college journey where you can join the admitted student chat, connect with students who share your interests, take the roommate quiz, and participate in live social events!
6. Confirm your place
All that's left for your to do is confirm your place on campus by submitting your deposit. Submitting this form and making your $200 non-refundable deposit indicates your formal commitment to enroll as a new Lake Forest College student. Once submitted, your space in the class is reserved and you can expect to receive information regarding next steps including academic advising, on-campus housing, and orientation.
A note about your admissions portal
When checking your admissions portal you will see a checklist of materials—some of the forms you will not yet have received so don't worry.
Items submitted may not show up on your checklist as received right away. Please give at least three business days for them to be posted to your checklist.