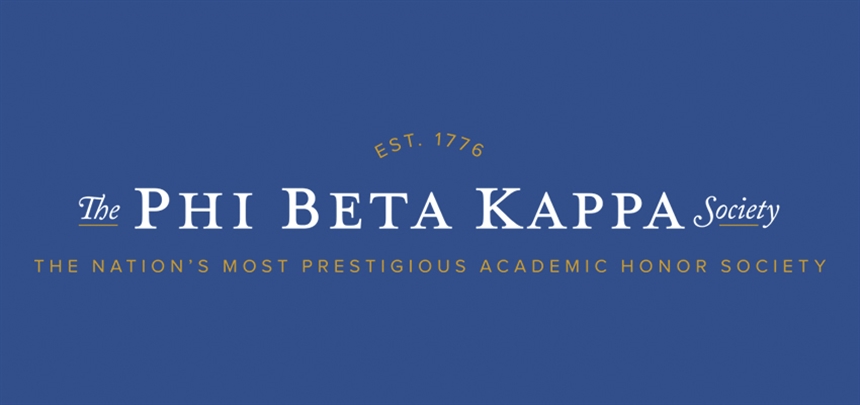 Φιλοσοφία Βίου Κυβέρνητης
Love of learning is the guide of life.
The Theta of Illinois chapter of Phi Beta Kappa honors excellence in the liberal arts and sciences within the Lake Forest College community by:
inducting undergraduate scholars as members
inducting alumni and honorary members
presenting the Phi Beta Kappa Senior Thesis Award
Lake Forest College Honorees:
2023 Phi Beta Kappa inductees announced
The nation's oldest and largest academic honor society is widely recognized as the nation's most prestigious honor society. Lake Forest College is one of only 290 colleges or universities in the United States meeting the standards of excellence necessary to form a Phi Beta Kappa chapter.