Each semester, we welcome transfers from community colleges all over the country and world. Events for Community College Transfer Students
Transfer Application and Enrollment Deadlines
Fall 2023: June 1
After June 1, applications will be considered on a case-by-case basis*
We also have special partnerships and programs tailored to students from the following local community colleges. If your community college is not listed here, we offer generous scholarships and financial aid for all transfer students.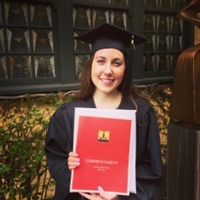 "
I felt so prepared graduating from Lake Forest College because the work was rigorous and challenging. I was prepared to go out into the workforce and compete with other professionals. Lake Forest instilled in me the confidence to begin my career.
Lydia Wells '15
Transfer Admissions Counselors