Four-Year Colleges and Universities
Transfer to one of the top colleges in Chicago and the nation.
Every semester we welcome transfer students from other four-year colleges and universities throughout the country and internationally to our transfer-inclusive environment. No matter whether you transfer in during your first year, second year, or the beginning of your junior year, you will be welcomed into a friendly, diverse, and inclusive community. It's easy to transfer your credits and we'll help you graduate on time. It's free and easy to apply, and you're guaranteed a decision within two weeks. You can also schedule an on-site admission visit to receive a decision the same day.
We also offer generous financial aid packages, and you can receive up to $32,000 in scholarships. Our
Forester Flagship Program
provides up to 100% of the College's tuition covered in grants and scholarships to qualified in-state transfers. Events for 4-Year College and University Students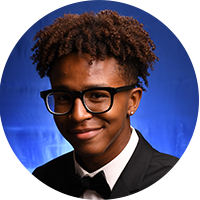 "
I chose to transfer to Lake Forest because I felt like I was already at home before I was even admitted. The transfer admissions staff was very hands-on, and no matter who I talked to, I was treated like family. The transfer team helped me with each step of the process, and it was clear that every person on campus truly wants to help you succeed and feel comfortable as a transfer student.
Christian Reed '23
YOUR TRANSFER ADMISSIONS COUNSELOR