You can wait around all summer for something great to happen.
Or you can Make It

Happen

.
Home for the summer but want to keep busy while working towards your degree and taking classes that will engage your mind and challenge your assumptions? Join us for a summer session in Lake Forest on North Shore.
We offer small classes with high impact. Students from all walks of life can join us and connect with top faculty in college courses and programs near Chicago that will engage, challenge, and excite. Our summer classes are open to current and visiting university students, high school students, and community members.
Make it productive. Make it immersive.
Make it a summer at Lake Forest College.
What You Want, When You Want It
In Summer 2024, we offer four summer sessions:
May Term: May 14 – June 7, 2024 (4 weeks)
June Term: June 10 – July 3, 2024 (4 weeks)
July Term: July 8 - August 1, 2024 (4 weeks)
We offer remote and in-person course options so you can take the classes, gain the knowledge, and apply the education you want the way you need to. Our remote options allow you to take classes at home or on the go while still giving you access to top-tier resources.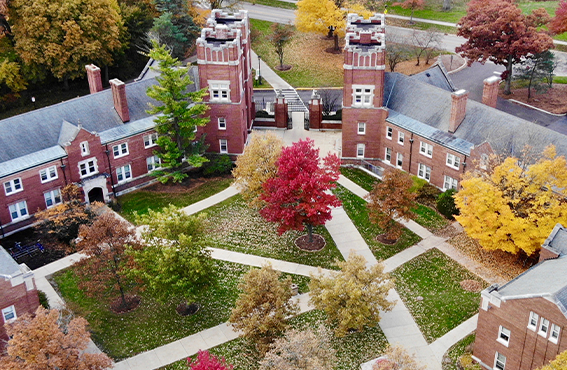 Stay On Track
Our summer programs give current and visiting students the opportunity to stay on track for their degrees. Whether you are visiting home for the summer and want to remain engaged in a rigorous academic environment or are a current or transfer student, our summer courses are a strong option for committed learners.
We'll help you get where you want to be.
Lake Forest College's small class sizes mean you are never just a number or a cell in a spreadsheet. Generally, classes have three hours a day set aside for synchronous work, four days a week, either in the mornings or in the afternoons, leaving time to read and study, complete homework, and make the most of your summer.
Prerequisites? Don't worry. Most of our Summer Session classes do not have prerequisites. All courses are open to both Lake Forest College students and other visitors. Check out the 2022 complete summer academic calendar.