Humanities 2020 Mellon Foundation Grant

Lake Forest College's Humanities 2020, a partnership initiative funded by the Andrew W. Mellon Foundation, works to enhance and advance humanities education through engagement with the issue of racism in the Chicagoland area.
Upcoming Humanities 2020 Events at Lake Forest College and Chicago
Racism and Environmental Justice Panel with activists who fought General Iron's move from Lincoln Park to the Southeast side of Chicago
Thursday October 28 | 4:30 p.m. - 6:00 p.m.. | Click here to join Zoom session
Professor Brian McCammack leads a remote panel discussion with activists from Chicago's 10th ward who protested the move of the metal shredding facility operated by General Iron from Lincoln Park to the Southeast side of Chicago. Includes panelists Breanna Bertacchi and Oscar Sanchez who went on a month-long hunger strike to protest the move.
Panelists:
Breanna Bertaccchi
Oscar Sanchez
Crys Guerrra
Audrey Harding
Mass Incarceration, Higher Ed, and Prison Education
Thursday November 4 | 4:00 p.m. - 5:30 p.m. | Click here to join Zoom session
Professor Brian McCammack leads a panel discussion with faculty and graduates of the Northwestern Prison Education Program investigating how this initiative provides high-quality liberal arts education to incarcerated students in Illinois.
NPEP fills a vital need in Illinois by being the only degree-granting program in the state providing a full liberal arts curriculum—humanities, fine arts, social sciences, and STEM courses—to incarcerated students.
NPEP is also the only postsecondary prison education program in Illinois that accepts applications from facilities throughout the state, including from medium- and maximum-security prisons. This enables NPEP to have statewide impact and to reach students at various stages of their incarceration, allowing the liberal arts degrees that are conferred to prepare students for success across a broad range of future pursuits.
Panelists:
Sandy Goldberg, Northwestern and NPEP teaching faculty
Megan Klein, Oakton and NPEP teaching faculty
Maria Garza, former (and formerly incarcerated) NPEP student
Free Street Theater - 50 Years of History and Collaboration Methods Workshop
Wednesday November 10 | 4:00 p.m. - 7:00 p.m. | Hixon Hall
Register for the Free Street Workshop. Space is limited.
Free Street Theater returns to Lake Forest College after an on-campus workshop in 2019 and a remote workshop in 2020. Professor Chloe Johnson in collaboration with Free Street Theater explores the history of Free Street Theater creating work that address racism and inequality in the Chicagoland area. The workshop will feature Free Street's story gathering and storytelling methods.

From Free Street Theater's website: "At Free Street, all of our original shows use a complex community-engagement process to develop material, inviting diverse groups of people to talk, play, and problem-solve. We specialize in bringing people together to discuss difficult issues in fun, complicated, and deeply human ways."
Chicago Humanities Festival: Illinois Poet Laureate Angela Jackson: A Celebration
Saturday November 13 | 1:00 p.m. - 2:30 p.m. | Reva and David Logan Center for the Arts
Email rwalters@lakeforest.edu for attendance and travel information.
This program is presented in partnership with the Poetry Foundation and Lake Forest College.
When Angela Jackson was named Illinois Poet Laureate in 2020, she quoted her legendary predecessor Gwendolyn Brooks, saying 'Poetry is life distilled." A poet, playwright, and novelist, Jackson's repertoire—including poetry collections like Pulitzer Prize-nominated It Seems Like a Mighty Long Time and American Book Award-winning novel Where I Must Go—cements her place next to Brooks among Chicago literary giants.
Our very own Professor RL Watson joins this celebration of Jackson's remarkable career in one essential afternoon with an amazing line-up of poets reading and performing, emceed by the fabulous poets Parneshia Jones and avery r. young.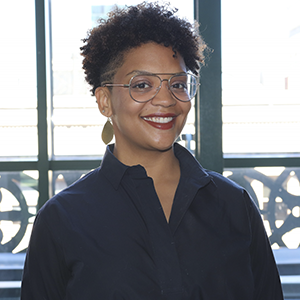 "
In collaboration with Heartland Alliance, Professor Courtney Joseph and her students conducted oral history interviews with Heartland Alliance staff to capture how they were working and living under COVID-19. The
Oral History: Lake Forest College + Heartland Alliance
webpage was created to host these interviews.
Humanities 2020 Mellon Grant Partners
Humanities 2020 Mellon Grant Team