Pre-Law
The Pre-Law Advising Program supports students who are considering a career in the field of law and assists them in the process of applying to law schools.
Students receive close personal attention and advice and have the opportunity to participate in events related to the law professions. Faculty on the Pre-Law Advising Committee offer counsel on the range of law schools most suitable for each student and during all phases of the application process. Our faculty members received their JDs from law schools such as Northwestern, William and Mary, University of Texas, University of Pennsylvania, and others.
There is no specific pattern of pre-law course work at Lake Forest College; a well-rounded, challenging four-year course of study in the liberal arts and all major undergraduate fields are appropriate training for future lawyers.
Students in the pre-law program:
visit area law schools
participate in regional and national mock trial tournaments
help host visits by law professionals and law school officials
receive help in preparing for taking the LSAT
engage in other activities related to careers in law.
Most students take the Law School Admissions Test (LSAT) in the summer or fall after their junior year, and complete the process of law school applications during the fall semester of their senior year.
Increasingly, students nationwide engage in pre-professional or volunteer work before beginning the study of law, so that students may consider applying to law schools at any phase during their post-collegiate careers. Lake Forest offers many volunteer and pre-professional opportunities for students interested in studying pre-law.
The Career Advancement Center also offers programming to help students prepare for a law profession, often working in collaboration with our alumni. The Lunch with Lawyers Program and the Alumni Mentor Program are just a couple of ways our alums assist students who are interested in law professions.
Law School Placements
Northwestern University
Vanderbilt University
Yale University
Harvard University
University of Chicago
Georgetown University
University of Wisconsin
Loyola University Chicago
UIC-John Marshall Law School
Washington University in St. Louis
University of New Mexico
University of California, Berkeley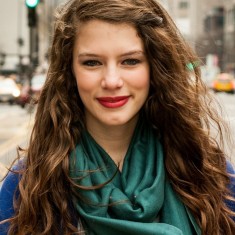 "
The College has some of my all-time favorite professors and I still keep in touch with many of them.
Ally Bain '12