Welcome To Our Self-Guided Tour!
There's no right or wrong way to see Lake Forest College's campus. It's beautiful any time of the year, and our small size makes it easy for students to get around. We've put together a short self-guided walking tour with some notable locations for you to experience campus when it's convenient for you. If you're interested in a guided tour, please go to lakeforest.edu/visit and schedule a personal visit.
Stop A - Patterson Lodge
Home of the Office of Admissions and Financial Aid, Patterson Lodge is where prospective students and families will meet with their admissions counselors and start their tours given by current students.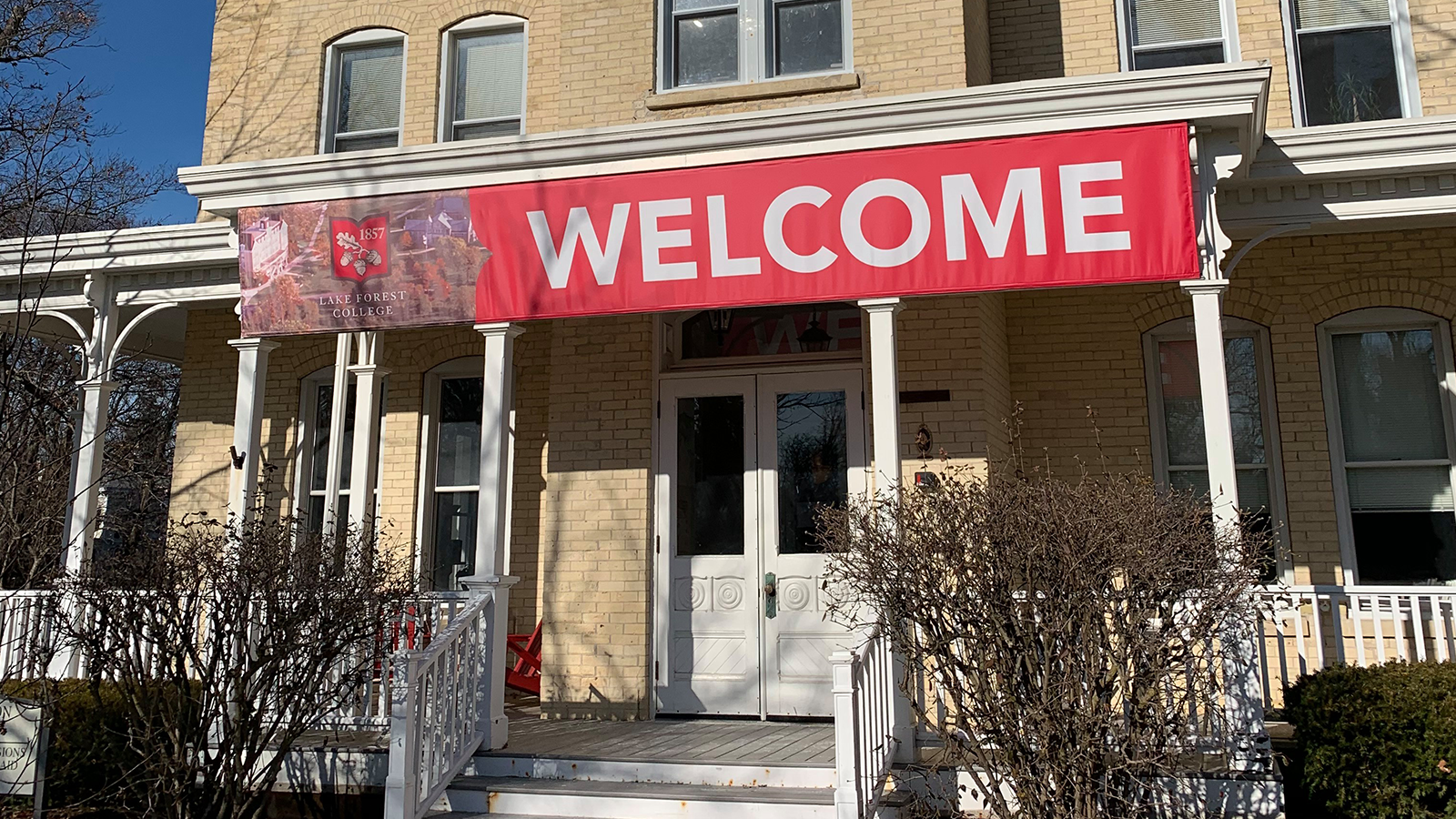 Directions to Stop B
To continue, turn left onto the sidewalk and head into campus to Stop B to learn about North Hall and Brown Hall.
Connect with an Admissions Counselor
Loading...