Brown Hall: The Newest Building on Campus


Brown Hall hosted its first classes in fall 2021.
With cutting-edge classrooms designed to support learning and architectural features that elevate the campus both aesthetically and functionally, Brown Hall represents the College's commitment to providing attention, resources, and guidance to students. Technology and classrooms can be leveraged according to the needs and vision of the instructor to enhance learning. Additionally, Brown Hall houses the Gorter Family Career Advancement Center, cementing the College's commitment students' goals, aspirations, and futures.
Cutting Edge Technology
This building is outfitted with interactive displays in eight classrooms in addition to projectors for an enhanced learning experience. Each room has individual thermostats for precise temperature control, and the lighting is equipped with dimmers and motion sensors to conserve energy in rooms with inactivity. The new technology combined with energy-saving measures ensure that the building uses less energy per square foot.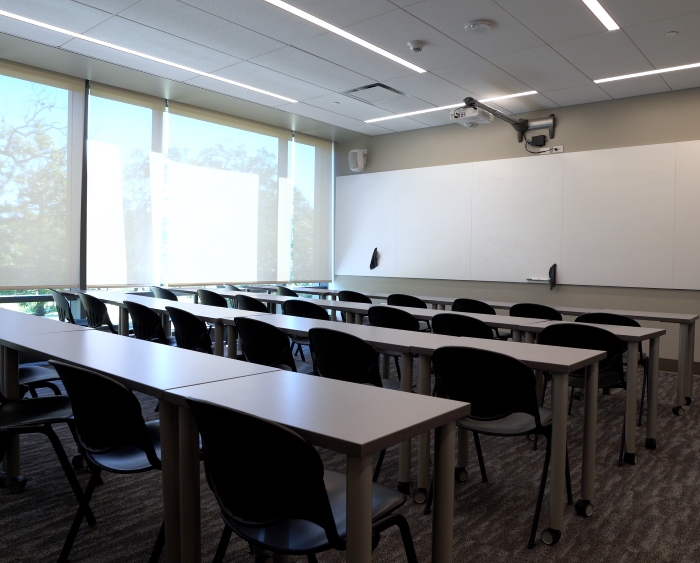 Modern Classrooms and Office Space
The new building is home to 19 classrooms, comprising over 9,000 square feet. Every classroom has been updated with the latest technology and is outfitted with additional wiring and outlets to allow for any kind of learning experience. Brown Hall also has 55 offices for faculty, staff, and the Career Advancement Center.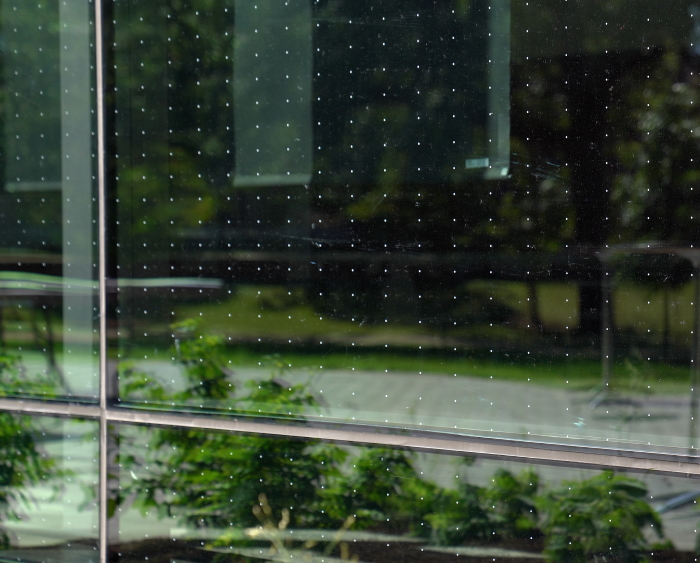 Environmentally Conscious Inside and Out
Brown Hall is the second green energy-efficient building established by the College in three years. It features efficient LED lights inside and solar-powered lights in the parking area. The gorgeous floor-length windows covering the east side of the building implement bird glass to reduce the chance of collisions, and the swale outside hosts native plants to naturally filter and retain runoff water.
Gorter Family Career Advancement Center
The relocated Gorter Family Career Advancement Center brings our nationally recognized career preparation program to the center of campus and student activity. Learn more about our career preparation program.
Lake Forest College thanks and recognizes these dedicated friends whose generous support made Brown Hall possible.
Founders
The Brown Family
The Gorter Family
Jean McBride Greene and John Kaul Greene
The Negaunee Foundation
Louise A. Tarble Foundation
Winnie and Bob Crawford
Benefactors
Paula and John Lillard
Anonymous, Class of 1981
The Trkla Family
Betty McNabb Rich '49
Shelley Yip Buchen '73
Lisa and Christofer Smith
Noelle Brock '66 and David Brock '66
Charles J. B. Mitchell Jr. '64
Charles M. and Mary Ely Brennan
The Scully Family
The Donnelley Foundation
Geoffrey '97 and Emily Curtis
Peter S. Reed '77
Michael M. Kash '77
Contributors
Capt. Henry S. '53 and Marion B. Reinke
Sean W. Thomas '81
Czarnowski and Associates
Edward W. Sleeman '83
Marilyn Smale Metcalf '57 and Frederic Metcalf '57
Friends
Robert S. '58 and Dorothy B. Hernquist
Lauren Strelsin M'17 and Steve Strelsin
Lawrence Corry '67
Prudence and Francis Beidler
The Levinson Family
The Bogley Family
The Cornog Family
The Tom Bryan Family
Cindy Brennan Annibali '91 and Whit Annibali
Mary Smith Hamman '89
Stephen '75 and Faith Osborn
Kathryn Bonnie Mohr '68 and Joseph Mohr '68
The Mala Family from the Republic of Kosovo
Gene Harmon '71
David Campbell and Amanda Mertens Campbell '99
Jennifer L. Dlugosz '03 and Blake Nagel
Leo J. Ladurini Jr. '68
Paul Cheng '58