We value the backgrounds and distinct perspectives that all of our students bring to the Lake Forest community. Our first-year and transfer international students are a vital part of what makes Lake Forest unique and special. International students represent more than 108 countries and 19 percent of our student body.
Contact
Molly Noyed
Senior Associate Director of Admissions, International Recruitment
noyed@lakeforest.edu
Admitted Students
Confirm your place at Lake Forest College today: submit your $200 deposit now. Lake Forest College is still accepting applications through February 15, start your application today!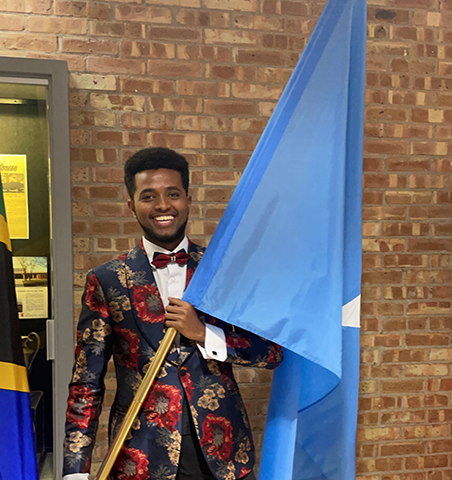 "
Staff and professors were there to assist me in navigating the campus, my classes, and the extracurricular activities I needed to participate in to advance my personal and professional goals. I was given the chance to start my own dance team at Lake Forest College, which performs a range of dance styles like Kizomba and Afrobeat. I love being able to pursue what I love while I study.
Abdullahi Abdulle '24, Somalia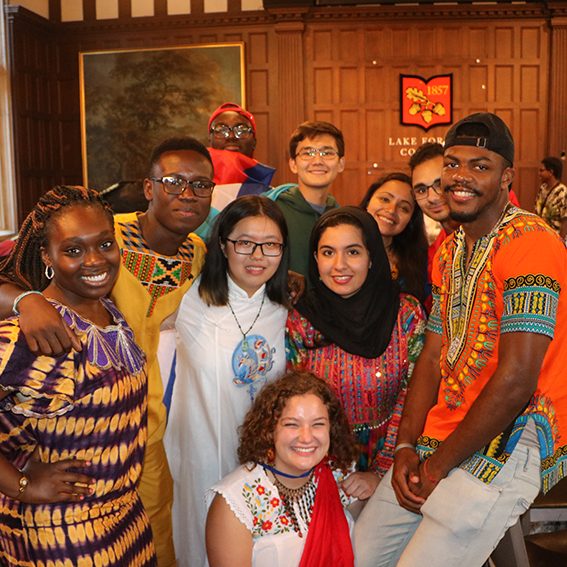 Students from the Davis United World College Scholars Program are a vital part of what makes Lake Forest unique. Each year, we welcome over 60 Davis Scholars to campus from nearly 45 countries.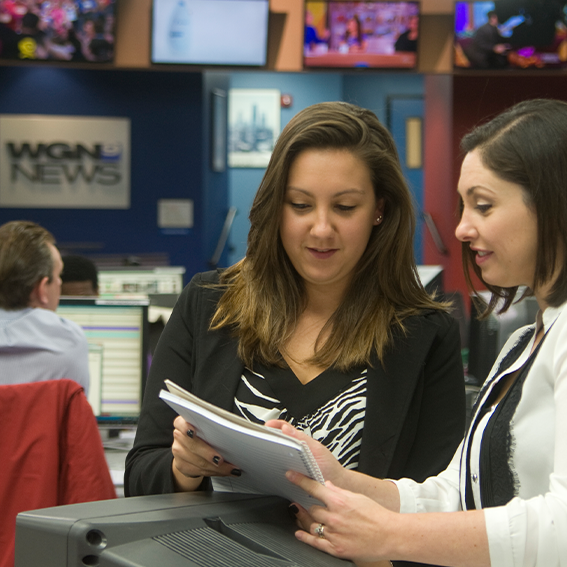 The College demonstrates its commitment to global diversity by providing significant financial aid to international students.
Life in Lake Forest

Lake Forest, Illinois is a city on the picturesque North Shore of the Chicagoland area. Just 30 miles north of Chicago, the third-largest city in the US and Time Out's third-best city in the world, Lake Forest is a peaceful community with dining, shops, and more in the charming Market Square. (Ever see Gilmore Girls? Think Stars Hollow meets Midwest-nice.) The Metra train station in Lake Forest's downtown leads directly to Chicago with no transfers, ensuring the community can take part in all the big city has to offer.
Lake Forest boasts access to the gorgeous body of water known as Lake Michigan by way of a sandy beach that's perfect for picnics, sun-soaking, and swimming. Lake Michigan, the fifth-largest lake in the world, is one of five interconnected bodies of fresh water known as the Great Lakes. The land along Lake Michigan is often referred to as the "Third Coast" of the United States.
Lake Forest is a great home for a institution like ours, and it's an even greater home for college students such as yourself. You won't find yourself surrounded by corn fields and expansive stretches of highway here. The College is located just a 10-minute walk from the train station, downtown Lake Forest, and Lake Michigan.
Academics
Students at Lake Forest College can pick up to two majors and one minor or up to one major and two minors in four years. The flexibility of our approach allows students to explore every avenue their interests take them. Students can combine any majors and minors to create an interdisciplinary focus that will serve their dreams.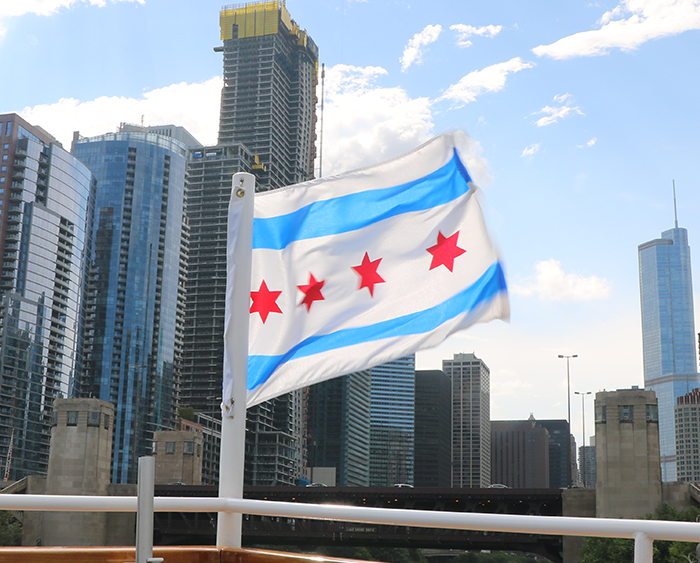 Chicago
Lake Forest College's 107-acre wooded campus is a train ride away from Chicago, which was recently voted as the second most beautiful in the world. With world-class museums, an endless supply of amazing cuisine, and access to some of the largest organizations and companies in the country for internship and job connections, Chicago is a wellspring of opportunity.
Careers
At Lake Forest, we help our students gain the skills and experiences they need to pursue their passions. Through our nationally-recognized Career Pathways program, the Gorter Family Career Advancement Center empowers students with essential skills, experiences, and networks that will help them pursue meaningful careers.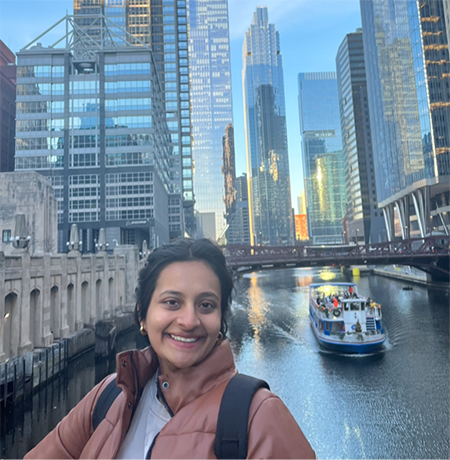 "
When I was searching for universities, I was looking for something that felt like home. Lake Forest College's location, close to the beach and the city, was exactly what I was looking for.
Arefa Murtaza Hakimjee '25, Tanzania
Join a diverse and dynamic community
At Lake Forest College, we are academically excellent, curious about the bigger world, and interested in making connections with others. With a campus community representing over 100 countries and nearly every state, Foresters develop a sense of global responsibility and cultural awareness that makes us more empathetic, more connected, and more in-tune with the consciousness of the world.
Lake Forest College was ranked #24 for Best Quality of Life by the Princeton Review for 2023.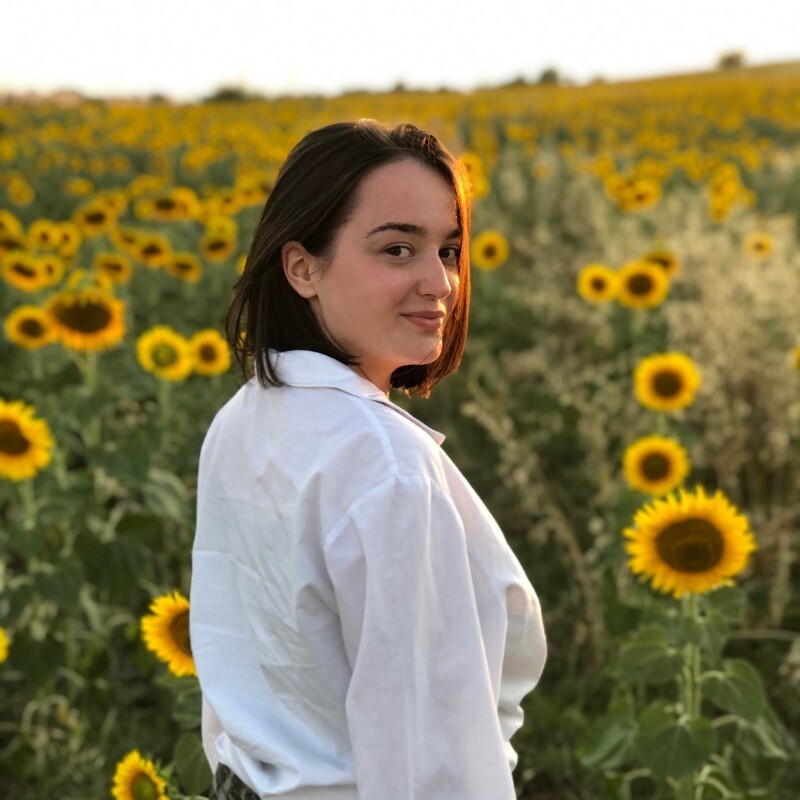 "
After two challenging yet rewarding years in the International Baccalaureate program, Lake Forest College felt like the perfect place to unleash my creativity and focus on what I love. The opportunity to access so many resources while still nurturing close relationships with professors was what immediately drew me to the College.
Ivana Budjarovka '24, Macedonia
Complete high-level research through the Richter program
The Richter Scholar Summer Research Program provides students with the opportunity to conduct independent, individual research with Lake Forest College faculty early in their academic careers.
Academically excellent students with an interest in research are invited to apply for the Richter Scholar Summer Research program in the early spring of their first year. During this time, they work one-on-one with a faculty member, doing independent research in one of a wide variety of fields. As the Richter Scholars live and work together and participate in a weekly colloquium, they become a community of peers, providing encouragement and support for one another's research endeavors.
The result: a group of scholars motivated to continue their intellectual achievement in the future.
Events for Prospective International Students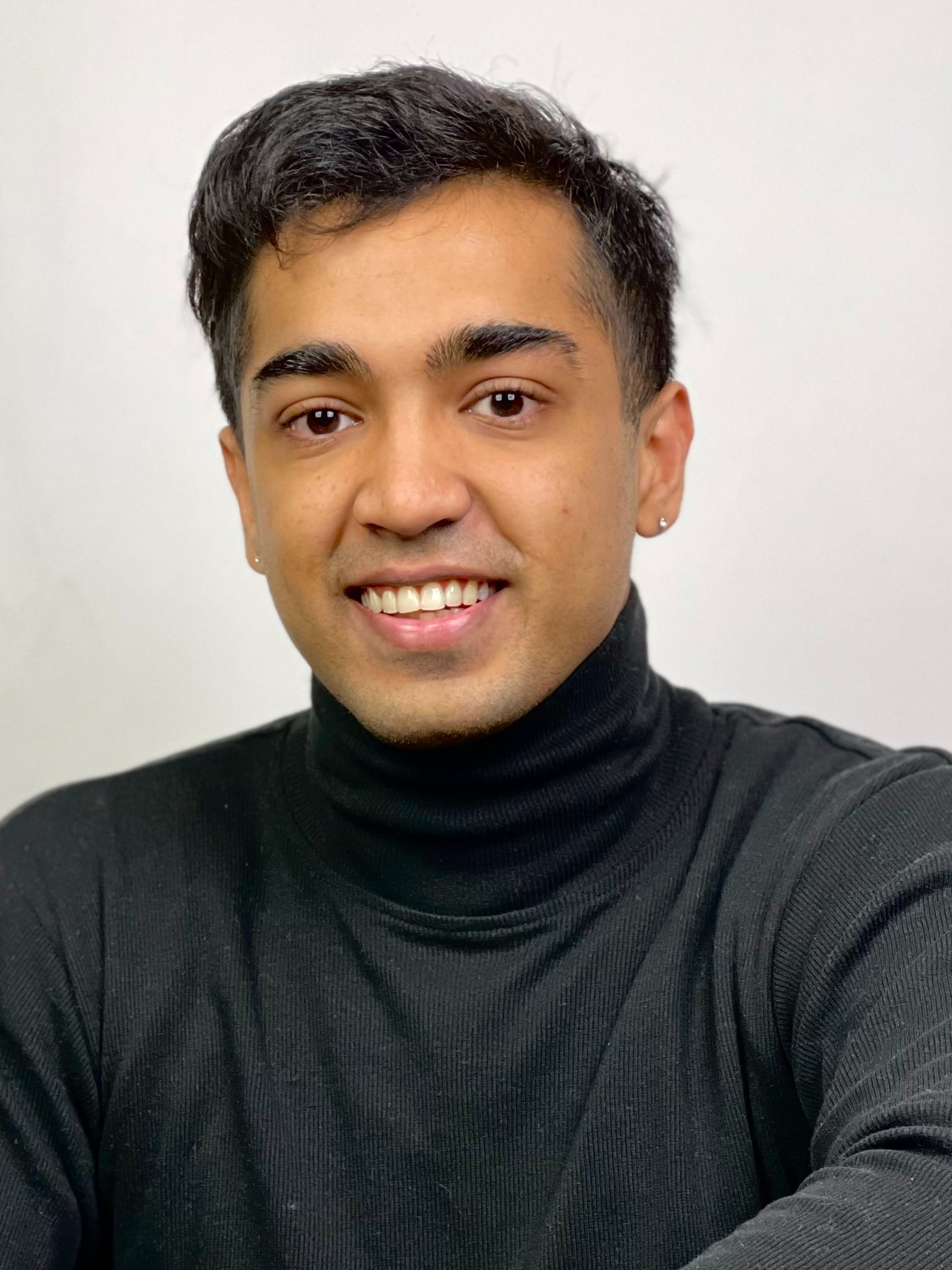 "
I was particularly drawn to the College's exceptional career development facilities, which offer invaluable resources and guidance to students as they prepare to embark on their professional journeys. I am thrilled to be a part of this dynamic community and look forward to contributing to its legacy of excellence.
Taqiul Ghani '25, Bangladesh