Art and Art History
Our studio art faculty are not only passionate teachers, but also successful working artists, represented by galleries in Chicago and Berlin. Art history professors are experts in their fields, published by the top academic and commercial presses. We are a department committed to critical thinking and creative problem solving at all levels.
Studio students learn painting, drawing, video, multimedia, sculpture, photography, printmaking, and more. Our students of art history learn how to use visual material in the analysis of society, economics, politics, and religion.
Gallery Hours
Sonnenschein and Albright Galleries
Durand Art Institute,
North Campus
MWF 2 - 5 p.m.
Weekends 1 - 5 p.m.
Deerpath Student Gallery
Deerpath Residence Hall,
North Campus
M-TH 7 - 10 p.m.
Check out more events
happening in our galleries
Studio Skills
Drawing
Painting
Printmaking
Photography
Sculpture
Ceramics
Graphic design
Installation art
Internships
Art Institute of Chicago
Chicago Children's Museum
Chicago History Museum
Field Museum of Chicago
CDW Merchants
Evanston Arts Center
Frank Lloyd Wright Home and Studio Foundation
Illinois Arts Council
Leslie Hindman Auctioneers
Mongerson Gallery
Museum of Contemporary Art Chicago
Mana Contemporary
Facilities
Light-filled studios in historic Durand Art Institute
State-of-the-art computer lab
Photography darkroom
Relief printing press
Large format digital printers
Sonnenschein Gallery professional exhibitions
Deerpath student art gallery
Newly renovated curation facilities provide a special study space that allows students a place to view the College's extensive 1,200-piece art collection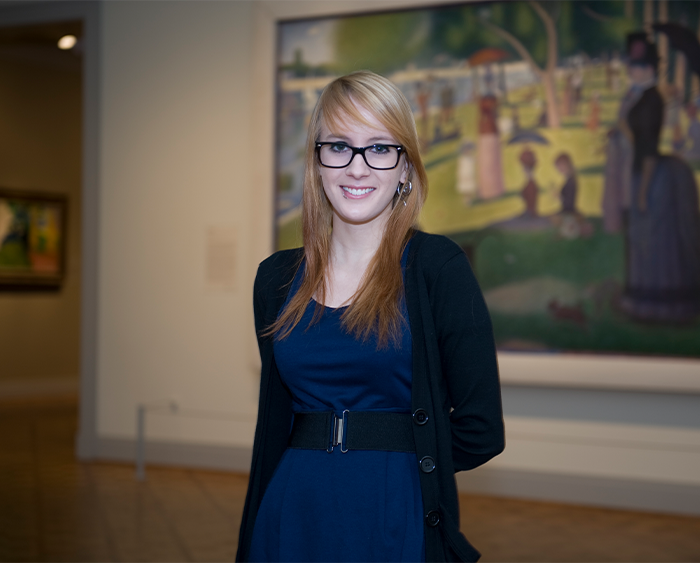 Chicago: A Cultural Hub
We use the world-class museums and galleries of Chicago to extend our classroom experiences for teaching and original research. Our location gives us unique access to outstanding cultural institutions of all kinds, including a very special partnership with the Art Institute of Chicago and some amazing internship opportunities.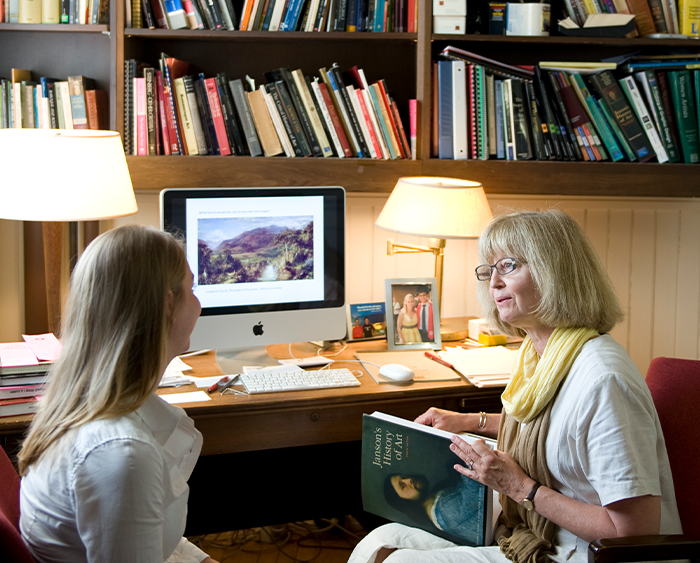 Active Faculty
The faculty in the department are all very active in their respective fields, bringing relevant expertise to the classroom that resonates in the contemporary world. Professors also regularly leverage their own professional contacts and experiences to provide students with career advancing opportunities.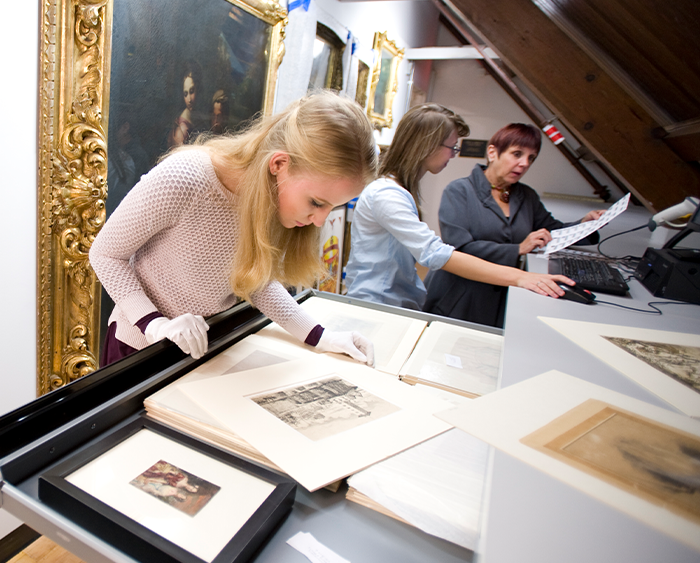 Interdisciplinary Engagement
We regularly partner with other disciplines at the College, such as computer science, digital media design, entrepreneurship and innovation, and museum studies to strengthen career options. You will graduate with a strong foundation in the arts and you will be prepared to pursue a career in the creative arts or to pursue further graduate study.
Meet Our Students and Alumni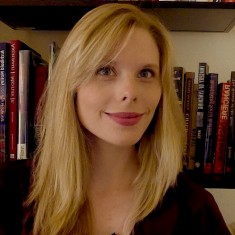 "
As I faced the challenge of awkwardly adjusting to college life, analyzing the world through art gave me a sense of community and intellectual purpose.
Contact Us
Tracy Taylor
Associate Professor of Art
Chair of Art and Art History
Durand Art Institute 107
847-735-5190
ttaylor@lakeforest.edu