2024 Public Policy Analysis Challenge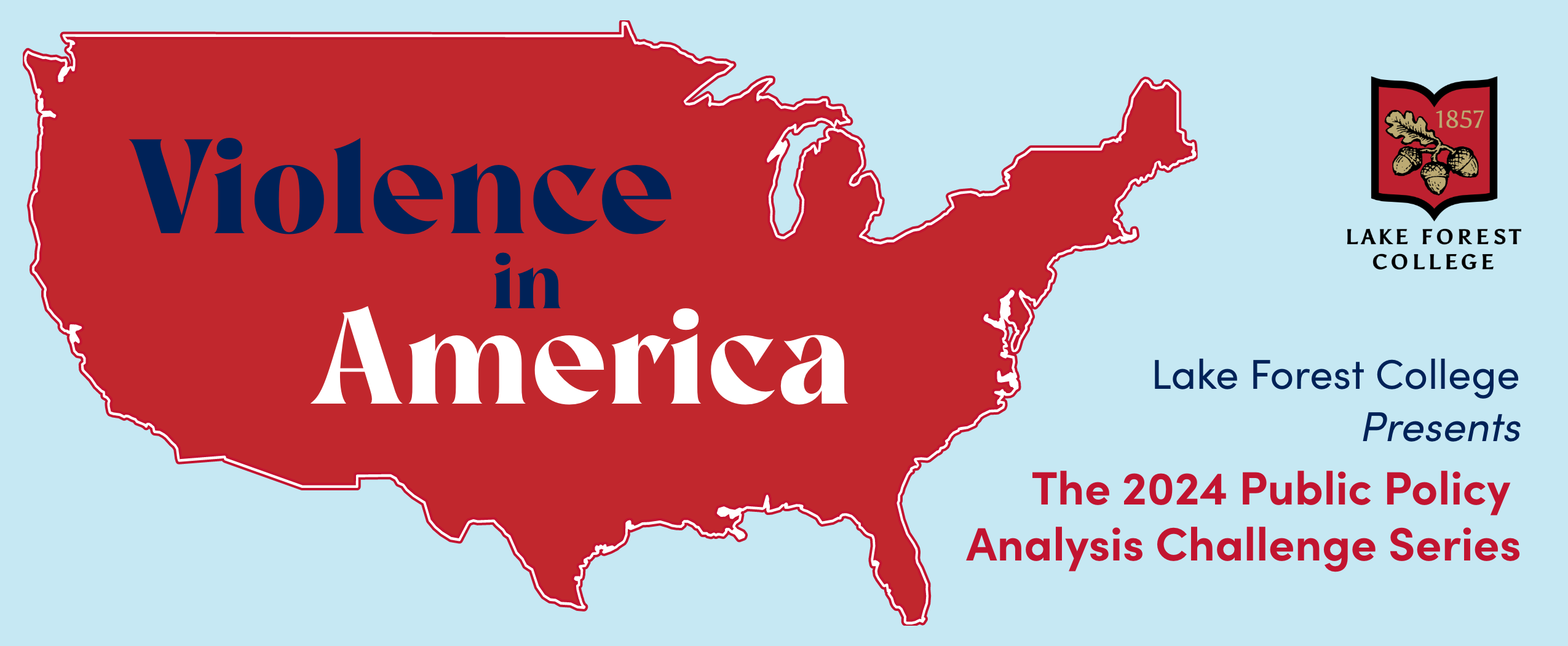 Final Competition
Sunday, April 21, 6 p.m.
Lake Forest College, Reid Chapel

Throughout the academic year, teams of students will examine the central issue presented by the 2024 edition of the Public Policy Analysis Challenge - Violence in America. Guided by insights from distinguished experts in the field, faculty mentors, and data analysis, each team will develop a specific recommendation to enhance public policy on a violence-related issue. On April 21, finalists will present their proposal to a live audience. A panel of three esteemed judges will determine which team has the best proposal. Teams will compete for $10,000 in prize money for first, second, and third place.

Schedule of Events
Programming Events
Guest Speaker: Dr. John Lott
Tuesday, January 23
4:00 - 5:00
Tarble Room, Brown Hall
Panel I: Root Causes of Violence
Tuesday, February 13
11:30 - 12:45
Tarble Room, Brown Hall
Guest Speaker: Dr. Doug Fields
Tuesday, February 13
4:00 - 5:00
Lillard 044
Panel II: Community Responses to Violence
Tuesday, March 19
11:30 - 12:45
Tarble Room, Brown Hall
Keynote Presentation: Dr. Jerome Adams

Monday, April 8
4:00 - 5:00
Tarble Room, Brown Hall
Semi-Final Rounds
Thursday, April 11
12:00 - 4:00 (Group 1), 6:00 - 10:00 (Group 2)
Tarble Room, Brown Hall
Final Round
Sunday, April 21
6:00 - 7:30
Reid Chapel
Competition Due Dates
Register Team
January 23
Select Topic and Faculty Mentor
January 25
Submit Whitepaper
April 2