The Fielding Fellows Program
Introducing a new experiential learning opportunity in the Department of English
The Fielding Fellows Program is an engaging one-on-one research opportunity for students passionate about English and interdisciplinary learning. English majors can apply for this paid fellowship, gain marketable real-world experience in the field of English studies, and receive guided mentorship from department faculty.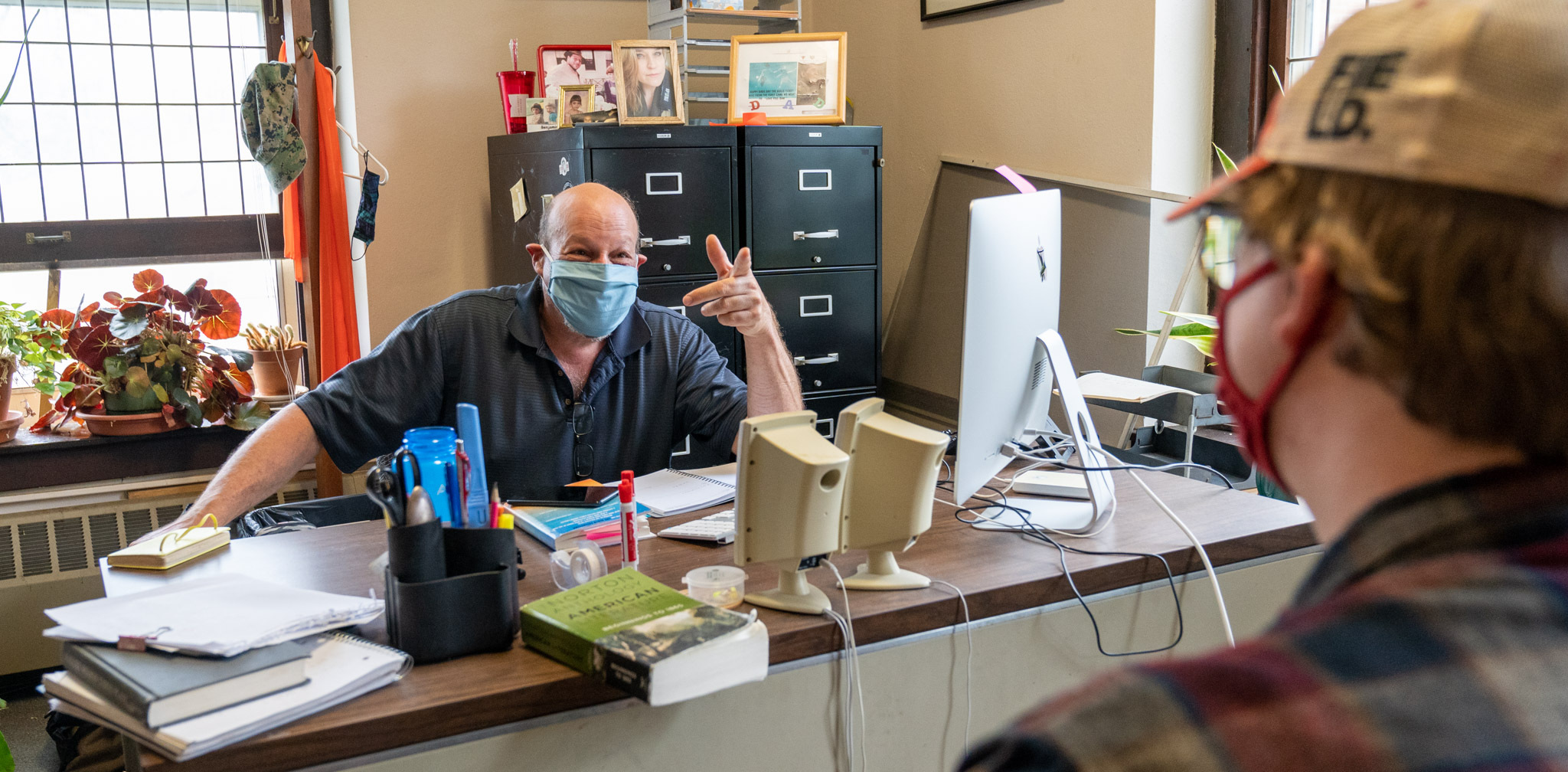 Experiential learning opportunities give students an opportunity for close one-on-one mentorship from a professor, deep dives into high-level research, and an edge in their future job search.
Fielding Fellows Requirements
Must be a declared English major or minor

Must have a major GPA of 3.5 or higher (including letter grades received for courses taken Pass/Fail)

Must complete the application by Wednesday, September 1
Fellows are selected based on academic qualifications and best fit for individual faculty projects. Candidates who make it to the second round of consideration will be interviewed by professors.
This fellowship was made possible by the generosity of Randi Berlin and named for 18th century British novelist Henry Fielding.
Fielding Fellows Projects for 2021-22