Mason School of Business's Master of Accounting Program
Mason School of Business's Master of Accounting Program
Lake Forest College students studying accounting have the opportunity to take a fast track into the College of William and Mary's Mason School of Business. In addition to discounted summer programs after junior and senior year, the application fee has been waived and our students are eligible for special scholarships.
The Mason School of Business at the College of William and Mary seeks to recruit and admit candidates to their Master of Accounting (MAcc) program who exhibit high achievement in academics and a strong desire to develop as ethical business leaders. Ideal candidates demonstrate potential to succeed in professional services careers and show a strong work ethic, drive, maturity, integrity and self-awareness.
In a unique partnership, Lake Forest invites its exceptional students to apply for admission (application fee waived) to Mason's one-year MAcc program without providing GMAT scores if they have a GPA of 3.25 or higher.
In addition to those admission benefits, the College of William and Mary offers three students $10,000 scholarships plus the opportunity to receive additional financial aid.
If a Lake Forest student is accepted into the program, then s/he may choose to participate in the MAcc summer intensive classes (the MAcc "boot camp") as a way to fulfill MAcc prerequisites, either during the summer after her/his junior year or during the summer after her/his senior year. These boot camp classes carry costs additional to the tuition and fees associated with the MAcc program. Specifically, the MAcc program requires seven prerequisite classes, six of which are offered as 3-credit hour classes during their summer boot camp (all but Statistics, which students must take as part of their undergraduate curriculum. It is agreed that all seven of these courses can be satisfied with specific Lake Forest College classes if the student receives a B- or better in that class:
BUSN 130 Applied Statistics satisfies Statistics

BUSN 230 Introduction to Accounting satisfies Principles of Accounting

BUSN 330 Managerial Accounting satisfies Intermediate Cost Accounting

BUSN 331 Intermediate Accounting satisfies Intermediate Financial Accounting I

BUSN 332 Auditing satisfies Audit & Internal controls

BUSN 335 Intermediate Accounting II satisfies Intermediate Financial Accounting II

BUSN 430 Federal Tax Accounting satisfies Introduction to US Federal Income Tax
While BUSN 333: Cost Accounting is not a prerequisite to attend William and Mary, students are highly recommended to take that course as well.
Students are required to complete any remaining prerequisites during the Mason's summer boot camp program immediately prior to starting the program.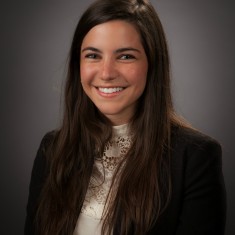 "
The William and Mary Master of Accounting program has been a remarkably rewarding experience that has proven to be invaluable in both my personal and professional life.