Add Lake Forest to Your FAFSA
If you completed the FAFSA but did not include Lake Forest, you will need to add us to the list of colleges before we can determine your financial aid eligibility.
1. Go to www.fafsa.gov and log in and select the correct academic year.
2. Click on the "Make FAFSA Corrections" link (lower left corner)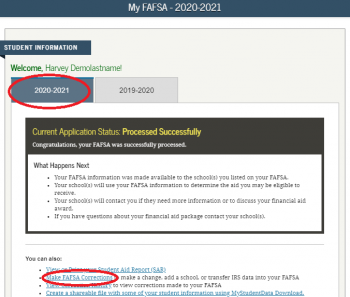 3. Click on the words "School Selection" near the top of the screen.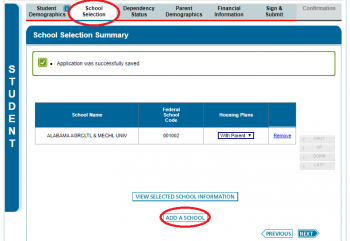 4. Follow the prompts to add or delete a school.
5. Our Federal School Code is 001706.
6. Enter your housing plans.
7. Be sure that you continue until you see the confirmation page, stating that the change was submitted.

>> Important Note: if you remove one college/university in order to add Lake Forest to your FAFSA, the school you removed will still have access to the FAFSA you released to them. They will not, however, have access to any subsequent changes you make. Contact the Federal Student Aid Center (below) or our office if you have questions.
Need Help With Your FAFSA?
Use the online help available from each page of the FAFSA site
Federal Student Aid Info Center 800-433-3243 or 319-337-5665
Call the Office of Financial Aid, 847-735-5010 or -5103.