A Palestinian Woman's Journey to Peace
4:00 pm -
5:00 pm
Meyer Auditorium
A conversation with Professor Hamed about her childhood and young adulthood in Palestine, her love of math, and her quest for peace between Israelis and Palestinians.
Professor James Marquardt (Politics/International Relations) is organizing this event, which is sponsored by the Department of Mathematics and Computer Science, Department of Politics and international Relations, Gender Sexuality and Women's Studies program, Islamic World Studies program and the Mojekwu Fund for Intercultural Understanding.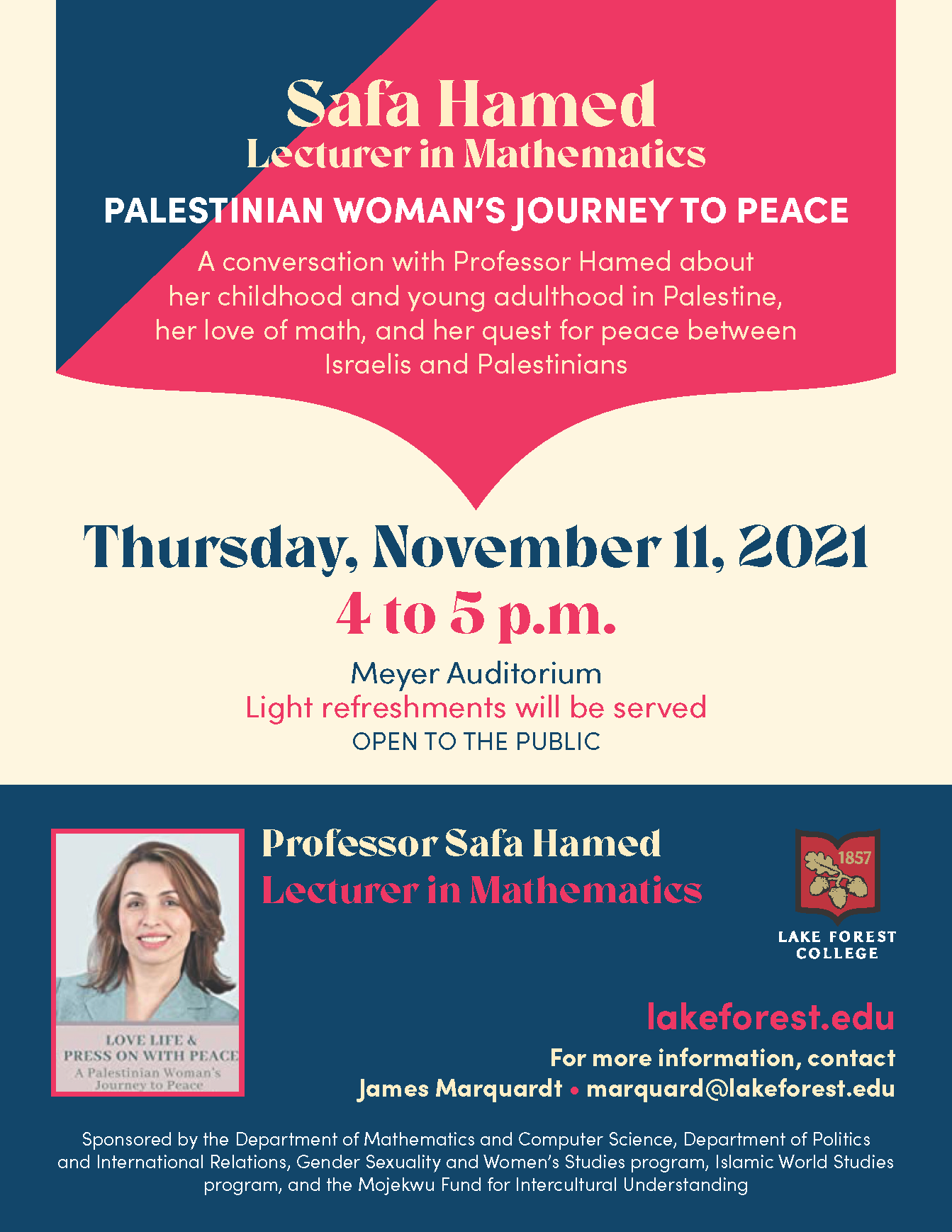 On Campus Disability Accommodations:
Contact Kara Fifield at 847-735-5167 or kfifield@lakeforest.edu at least 72 hours in advance.