Civics Program for Teachers
The MLS Civics Program consists of a series of graduate courses designed to help teachers respond to the new State of Illinois civics requirement for high school students, offered through the Master of Liberal Studies Program of Lake Forest College. 
The Civics program brings together small groups of high school teachers in special graduate seminars, led by members of the faculty of Lake Forest College's Master of Liberal Studies program. These seminars focus on key issues and documents of political thought that have shaped our nation's history. Support for this program is provided by a grant from the Jack Miller Center from its Founding Civics Initiative. The program is open to working high school teachers who teach about American society and is ideal for those who teach American history, government, social studies or American studies.
SUMMER 2021 - Offering a new Civics course
MLS 584 "American Political Thought"
Professor Evan Oxman
Fridays, June 18 - August 6, 8:30 am to 1:30 pm
Course Description
In a recent interview with the New York Times, famed American documentarian Ken Burns commented that these days everybody sets "us" against "them." But, he said, "there's no them. . .it's just us." At moments of deep and seemingly intractable political polarization, like that now facing the United States, it can be hard to accept this mindset. However, in this course we will do just that by exploring what unites (and divides) Americans, using a broad political science lens, including both philosophical and sociological perspectives. We will undertake a deep examination of the abiding debates, conflicts, and controversies that have animated American political thought from before the American War of Independence to the present. In addition to reading canonical American political and philosophical texts, we will examine popular literature and film, as well as the most recent social science. Thus, students from all disciplines and backgrounds will add to the conversation.
Instructor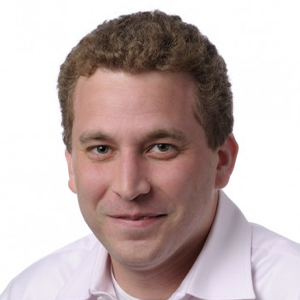 Evan Oxman, Associate Professor of Politics at Lake Forest College
Evan Oxman is Associate Professor of Politics at Lake Forest College. He holds a Ph.D. from Princeton University and did his bachelor's work at Duke University, graduating summa cum laude. His teaching and research interests lie in political theory, public law,and U.S. politics. Professor Oxman chairs the Politics Department and Legal Studies.
Key Information

The course carries 4 semester hours of graduate credit or 60 PD hours.
Tuition is $500 for working high school teachers, thanks to the support of the Jack Miller Center grant.
The course will be taught remotely via Zoom.
Classes are on Fridays, 8:30 am to 1:30 pm, June 18, 25, July 2, 9, 16, 23, and 30.
Presentations of final class projects on Friday morning, August 6.
Teachers may take this course for a stand-alone credit or matriculate into the MLS program.

Registration for this Summer 2021 course is now open. Click here for application form.
Questions?
For more information about the program and the Fall and Spring seminars call Carol Gayle, Associate Director of Lake Forest College's MLS program, at 847-735-5083, or email her at gayle@lakeforest.edu.