<div style="background-image:url(/live/image/gid/136/width/1600/height/300/crop/1/29921_music_education.rev.1450299728.png)"/>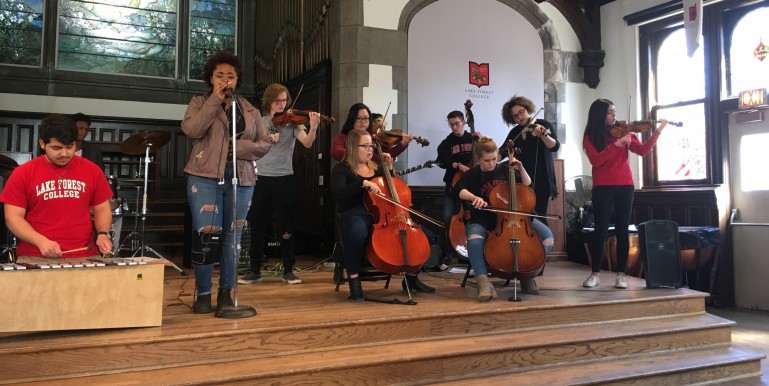 Lake Forest College music education students work with students from Chicago's Sullivan High School in an experiential learning program.
Intensive one-on-one study with distinguished faculty
Broad curriculum with specialization in instrument or voice
Internships and practica in urban and suburban schools 
Competitive music scholarships and and financial aid
The study of music education at Lake Forest combines music theory, history and culture of music, and music performance with rigorous study in the practical art of  teaching strings, winds and percussion, elemental and secondary general music, and instrumental and choral ensembles. 
Music education students are exposed to a strong, flexible major they can complete in four years. Additionally, they will be equipped to teach a range of music classes — from band to choir to orchestra to general music — to students of all ages, K-12.
The College's award-winning education program is one of the best in Illinois, with a high post-graduation employability rate: last year, 95% of Lake Forest education grads got jobs in educational settings. 
What our students have to say
<div class="lw_profiles_description"/><div class="lw_profiles_name"><a href="/live/profiles/625-nissa-anderson">Nissa Anderson</a></div>
<div class="lw_profiles_description"><p class="p1"> "Music education at Lake Forest College is 50 percent dedication, 50 percent love of music, and 50 percent passion for teaching, BUT you must always give 150 percent. We have fantastic professors that gives you individual attention on the subject and will support you no matter what!"</p></div><div class="lw_profiles_name"><a href="/live/profiles/620-rachel-manchur">Rachel Manchur</a></div>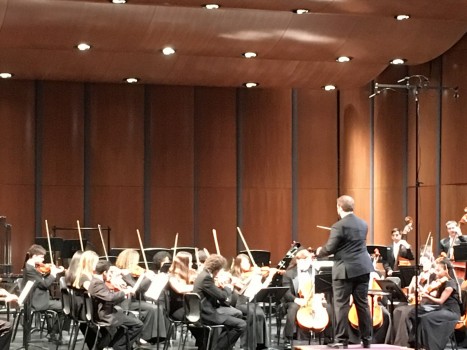 <span class="lw_profiles_image"><span class="lw_item_thumb"><a href="/live/profiles/620-rachel-manchur"><img src="/live/image/gid/136/width/242/height/242/crop/1/src_region/0,57,1536,1593/27799_img_9112.rev.1441297003.jpg" alt="Rachel Manchur" title="Rachel Manchur" class="lw_image" width="242" height="242" srcset="/live/image/scale/2x/gid/136/width/242/height/242/crop/1/src_region/0,57,1536,1593/27799_img_9112.rev.1441297003.jpg 2x, /live/image/scale/3x/gid/136/width/242/height/242/crop/1/src_region/0,57,1536,1593/27799_img_9112.rev.1441297003.jpg 3x" data-max-w="1536" data-max-h="2048"/></a></span></span><div class="quote"><p> "The music faculty at Lake Forest College are absolutely incredible. It is like a family."</p></div><a class="recruit-link" href="/live/profiles/620-rachel-manchur">Rachel Manchur '18 loves the warm feeling of walking into Reid Hall.</a>
<span class="lw_profiles_image"><span class="lw_item_thumb"><a href="/live/profiles/625-nissa-anderson"><img src="/live/image/gid/136/width/242/height/242/crop/1/src_region/0,16,427,443/27835_unknown.rev.1441738453.jpeg" alt="Nissa Anderson" title="Nissa Anderson" class="lw_image" width="242" height="242" data-max-w="427" data-max-h="640"/></a></span></span><div class="quote"><p> "If you are passionate about music and education and serious about wanting to make a difference in someone's life, this is where you should be."</p></div><a class="recruit-link" href="/live/profiles/625-nissa-anderson">Nissa Anderson '16 is working towards her master's in music education.</a>