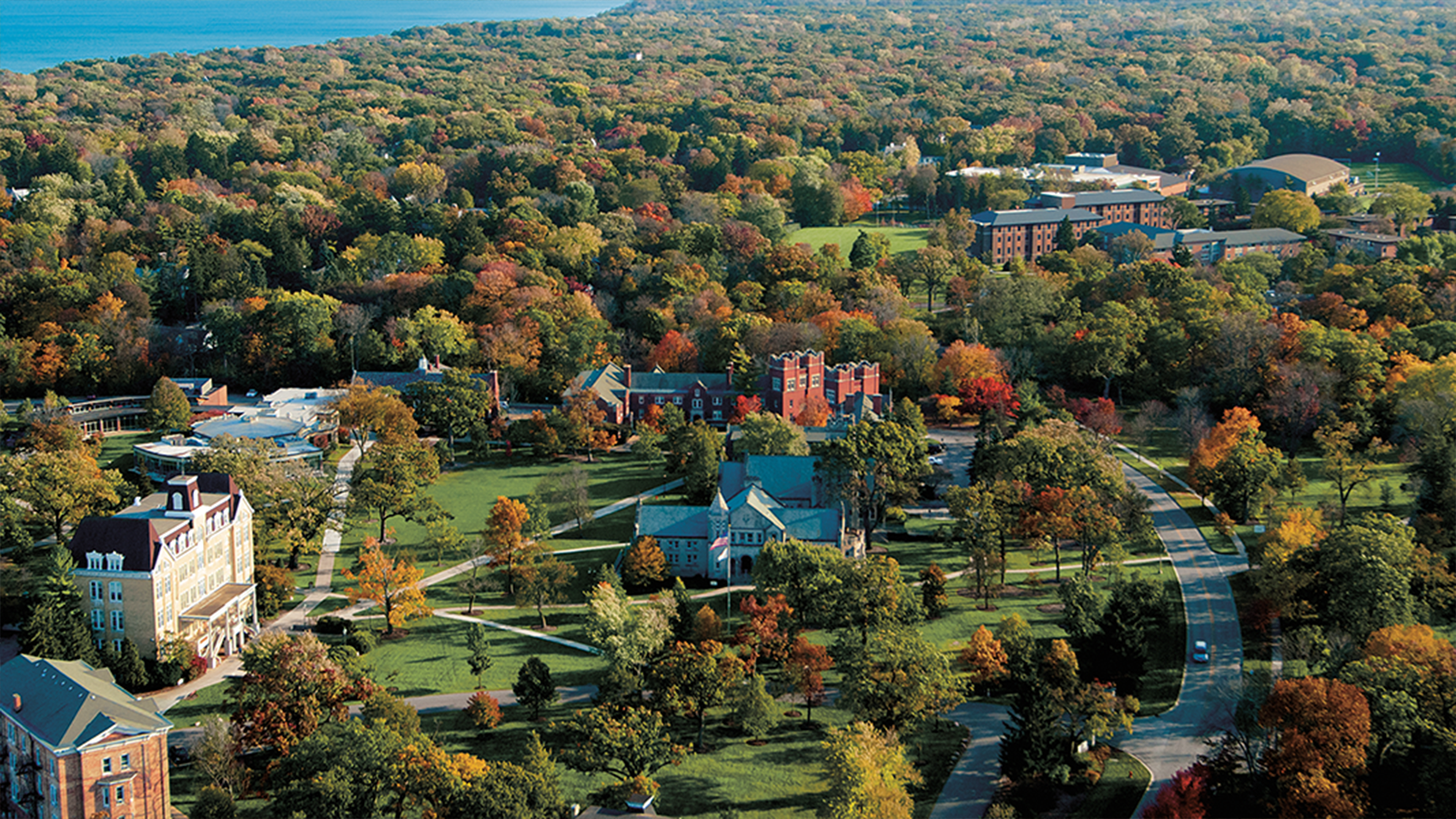 Learn essential techniques and experiment with new forms.
You'll connect with other writers from the community, and our outstanding faculty will provide individual advice and mentorship for your work. Whether you are a novice or a pro, Writing by the Lake will let you get to the next level.
Taught by award-winning authors, each seminar consists of four two-hour sessions and ends with an individual evaluation and "Next Steps" conference. Your "Next Steps" conference will provide one-on-one time with your Writing by the Lake faculty member to discuss where to take your writing next.
2023 Classes
Memoir and Family Stories
Tuesdays, 9:00-11:00 a.m., Feb 14, 21, 28, and March 7.
Led by Zachary Martin, Visiting Assistant Professor of English at Lake Forest College.
Zachary Martin teaches in the English Department at Lake Forest College. Learn more about Professor Martin.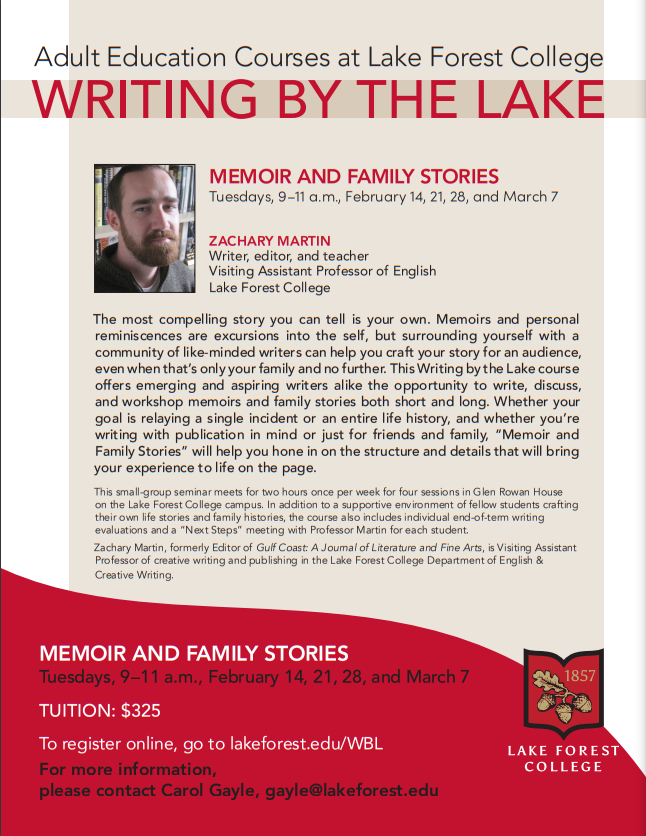 How to Apply
It's easy! Submit the Writing by the Lake application. You will be asked to tell us about your writing experience and goals, and to provide a brief writing sample (up to 500 words). For more information contact Carol Gayle, gayle@lakeforest.edu.
Tuition
Tuition for a Writing by the Lake seminar is $325, which includes four two-hour class sessions, an end-of term writing project evaluation report, and a "Next Steps" conference with your faculty mentor.
Writing by the Lake takes place in the beautiful confines of the College's Glen Rowan House.