Welcome Parents and Families
Join us for Family Weekend on October 27–29, 2022.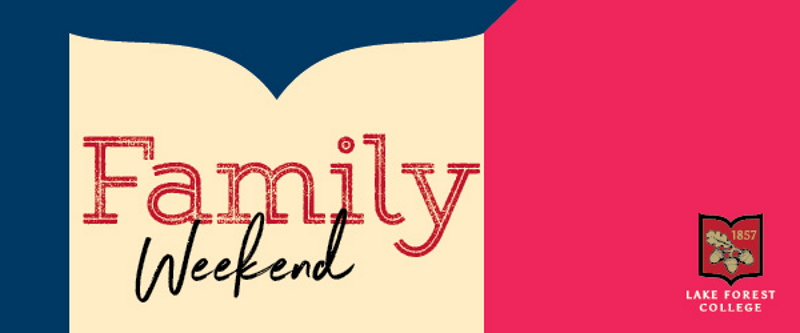 Are you a member of the Lake Forest College Parent and Family Facebook page? Join other parents as they share information and tips for parenting Foresters. Request membership here.
Frequently Asked Questions
When can I register to attend Family Weekend?
I am a current Lake Forest student. Do I need to register?
No, you do not need to register.
Who can I contact if I want to register over the phone or have registration questions?
Please call the Alumni Office at 847-735-6000.
Where can I find a map of Lake Forest College?
A map of campus is available for download here.
Where can I stay?
Visit our Lake Forest Area Accommodations page for a list of preferred accommodations.
Where can I park?
There will be parking for Family Weekend guests on campus. Enter campus through the Middle Campus entrance on Sheridan Rd and College Rd or through the South Campus entrance on Sheridan Rd and Maplewood Rd.
Will there be accommodations for guests with disabilities?
For accommodations to get around campus, contact us at alumni@lakeforest.edu. We'll be happy to assist you!
What COVID-19 protocols will be in place at Family Weekend 2022?
All events will abide by local and campus COVID-19 policies, which you can read more about on our COVID-19 page. We will communicate all safety protocols through email.
Will I need to be vaccinated against COVID-19 to attend Family Weekend 2022?
At this time, the College is not currently requiring (but is highly encouraging) vaccination for visitors to campus. All campus visitors are expected to abide by masking and social distancing policies currently in place for the campus community. For more information regarding campus COVID-19 policies, please visit our COVID-19 page.
Useful Links
Coming to Campus
Campus Contacts
and more