Reteaching the history of racism: Humanities 2020 introduces institute for educators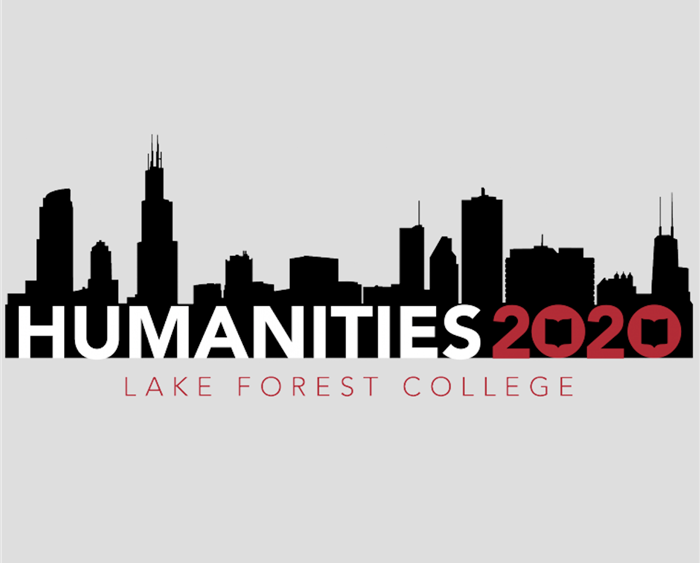 A great shift in the way our culture understands and discusses racism is taking place. Lake Forest College's Humanities 2020 Mellon Foundation Grant team is organizing a institute to enable cohorts of educators to get involved in these shifts.
The institute, Race and Segregation in the Chicagoland Built Environment, begins this fall and runs through the spring of 2023. Middle school and high school Chicago-area educators can sign up for the institute to gain access to online and digital tools and source material to use as a foundation for their own lessons. Lake Forest College grant faculty facilitators will present their research on racism in public space, housing, and schooling in the Chicagoland area in order to build a greater understanding of racial injustice and inequality throughout Chicago's history.
Chair of Education and Humanities 2020 Director Desmond Odugu explained that the institute emerges out of a need to challenge inaccurate dominant histories that center whiteness: "The institute has the potential to shift the narrative of racism and inform public policy. More education around racism, history, and the built environment can bring a shift in historical awareness that I hope will change social culture around diversity."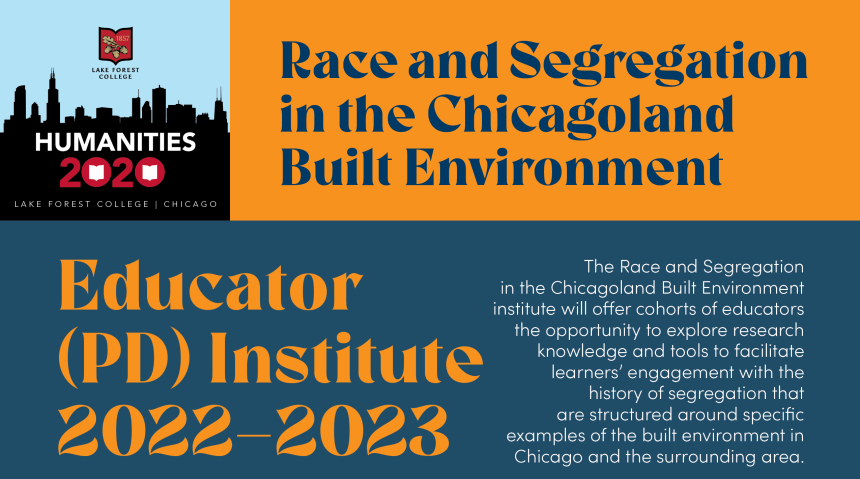 For current and future educators, being aware of that shift is crucial to maintaining the momentum of racial awareness.
"A lot of people are doing important work in challenging dominant and singular narratives on racism in the US," Odugu said. "We want to make that information accessible to educators so more people and more students can learn about the history. The purpose is to bring teachers together so they learn together and share resources when creating curriculum. It's a question of access: how do we make developments in historical consciousness accessible to everyone in various educational contexts?"
Josh Bill '04, a US government teacher at Waukegan High School who majored in history at Lake Forest College, is on the planning committee for the institute. He hopes that the Race and Segregation in the Chicagoland Built Environment institute will provide teachers more opportunities to collaborate using the institute's materials. "The history and legacy of race and segregation lives among us in our neighborhoods throughout the Chicago metropolitan area, so I think it's extremely important to provide educators with access to materials, as well as context in order to help students understand the history and enduring impacts of race and racism in their community," Bill said.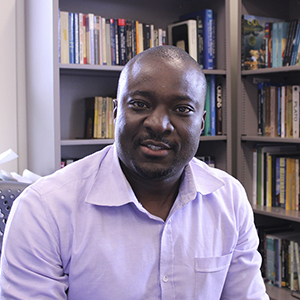 The institute's model in providing resources for educators to build curriculum rather than supplying curriculum allows the content to be adapted to each unique learning community. This leads to a more personalized, impactful, and effective learning experience.
"We want to have an ongoing conversation with the participants so they can adapt what they are learning in the institute to their own school contexts," Odugu explained. "What you get from one school would be different from what you get with another based on the teacher, students, and community."
The Race and Segregation in the Chicagoland Built Environment institute, which is also supported by the Mellon Foundation, the Chicago History Museum, and the Society of Architectural Historians, emerged out of a realization that Lake Forest College faculty belong to a network of faculty across the country who are doing important work regarding the history of racism in the United States. "We aim to untangle what can sometimes be a complicated US history of racism," Odugu said.
Mindy Golub '07, who majored in history and secondary education at Lake Forest College and is currently an eighth grade social studies teacher at Sunset Ridge School in Northfield, Illinois, believes the value of the institute comes from the opportunity to learn from professors and collaborate with other teachers.
"As an educator, really effective, deep, and content-specific professional development can be very hard to find, and collaborating with other educators outside of one's own building can also be a challenge; this institute partners up participants into cohorts to learn in small groups so they can create a learning community," Golub said.
Researchers are currently engaging with issues of race in a way that is impacting education in a tangible way. According to Odugu, students in education programs now are being exposed to current information and research regarding racism and the history of race in the US that educators would not have been taught five years ago. The institute will help all educators remain current.
"Teachers work tirelessly to research content that will help in the classroom," Bill said. "We have unceasing jobs as researchers as well as teachers, but we love it. We love to learn. Working with college faculty who have done immense research on race and segregation will open new doors for the teachers. The cohort model of the seminar will allow teachers to share resources with their students that very few individuals have ever seen before. I also think that the teachers will learn from each other."
For example, institute curriculum will delve into the history of Chicago's first non-native settler, Jean Baptiste Point DuSable, to help reframe and shift the conversation around Chicago's founding.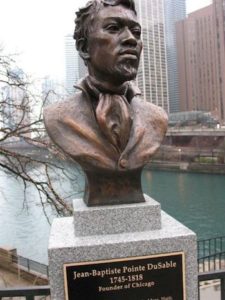 "Chicago is a very interesting city in the sense that, on one hand, it was built as the product of imperialism, but it is also unique in that the first non-native settler and first businessman was a Black man from Haiti whose wife was Native American," Odugu said. "The grant is opening this opportunity to get teachers and students to recognize the reality of diversity through history. Anyone who presents any idea or interest or logic that presupposes Chicago as being a city of settlers of predominantly European descent has a flawed assumption about history."
The Race and Segregation in the Chicagoland Built Environment institute transcends disciplines and is open to all Chicago-area educators. Those who teach history, social studies, government, and related subjects in middle and high schools are especially encouraged to apply. The deadline for application is July 31.
"This grant and the College are contributing to a public discourse that is long overdue about a sense of history and the way that sense of history is changing," Odugu said.
The institute is free for participants, and professional development credits will be made available to teachers through the Lake Forest College Department of Education.
The institute hopes to bring together a diverse group of teachers. "Teachers in the institute will learn from other teachers who have different life and teaching experiences," Bill said. "It should be incredibly empowering to the students in their classrooms. It should be a wonderful opportunity for all involved."
Related links