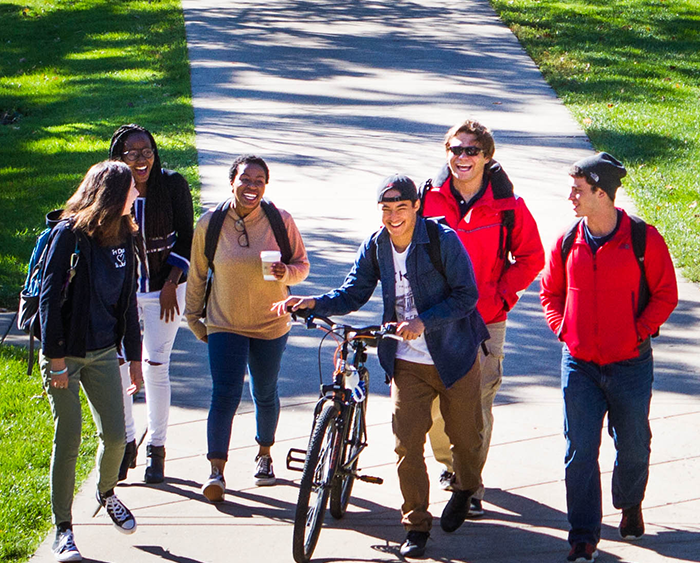 Make it to Lake Forest this summer
We're hosting several Summer Visit Days where you can explore Lake Forest and get a glimpse into life as a Forester. Take a tour of campus, listen to an admissions and financial aid presentation, ask questions during a current student panel, and enjoy lunch in the "Caf"!
Lake Forest College currently has a mask-optional policy in all indoor and outdoor campus spaces. This policy is in line with the CDC guidance, including the guidance for institutions of higher education and the Lake County Health Department.
Friday, June 23
9 a.m.-1 p.m. CST
Register here
Friday, July 7
9 a.m.-1 p.m. CST
Register here
Friday, July 21
9 a.m.-1 p.m. CST
Register here
Friday, August 4
9 a.m.-1 p.m. CST
Register here