English and Creative Writing
Sue Barranco '03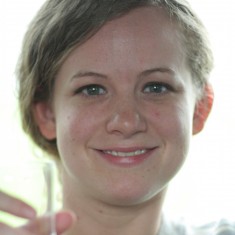 Class Year
2003
Area(s) of Study
English and communication
Co-curricular
Women's basketball, Writing Center peer tutor
Internships
WTMJ4 News, Milwaukee, Pioneer Press, and studied abroad in Rome, Italy
Current Job
Attorney for Hennessy & Roach, P.C.
Sue works as an attorney for Hennessy & Roach, P.C., a mid-sized law firm based in Chicago, Illinois, focused primarily on defense of workers' compensation cases. Currently, she's the managing attorney for the Milwaukee, Wisconsin office, but also maintains a full case load in Illinois.

Why did you decide to study English?
I decided to study English at Lake Forest College out of a desire to pursue a career in journalism or television news—though I really wanted to become a screenwriter. I went (go?) through the common battle between my practical, career-oriented and dream-focused sides. I found English allowed me to thread that needle, so to speak, in which I could study writing, itself a marketable skill, with an eye toward working in a field that captured my passion.
What is your favorite memory at the College
I have many fond memories in the English building. Perhaps my favorite experiences were through the workshops (poetry and fiction writing) because we were allowed the space and time to develop our own creative work product, and to receive and provide feedback from and to our peers. I remember seeing certain classmates in a completely different light when allowed a peek into their imagination by hearing them read a short story or poem. I was also able to complete a senior thesis under the direction of Professor Schneiderman, which was an experience that will always stay with me. Learning on a one-on-one basis from a writer and thinker I so admired not only impacted the novella I was drafting at the time, but changed my writing and world view forever. I will also never forget attending play at the Chicago Shakespeare Theater while studying Shakespeare with Professor Mallette.
How did your degree help you get where you are today?
While studying English, I began to develop the analytical and critical thinking skills necessary to be admitted into and to succeed in law school, and to thrive in my early years in practicing law. Before law school, I was confident in my ability to synthesize a high volume of information because of skills developed in the English program. On the English major's writing track, I also developed the ability to argue effectively and write clearly and persuasively, each of which is invaluable to working as an attorney. Immediately after I graduated from Lake Forest, I worked in a writing capacity for a pharmaceutical company in Lake County, and later worked in pharmaceutical advertising as a proofreader. I was a candidate for each of these positions because of my exposure to the Writing Center, where I worked as a peer tutor. My background in the English program facilitated the opportunity to become a peer tutor. No matter what career avenue appeals to you, the job market demands that you become an articulate communicator–which you can and will become by majoring in English.
In your opinion, what is the single long-term impact of your degree at the College?
The program's number one long-term impact may not be academic or professional. I met some of my dearest friends at Lake Forest College through the English program, where our shared interests in studying literature, poetry, and writing/expression became apparent. My life has also been enriched through exposure to classic texts that broadened my perspective and provided some great fodder for cocktail parties (everyone should spend some time reading Homer!).
What's your advice to English majors today?
My advice to English majors would be to put the study into practice by interning every summer during college. I was able to get a great sense of some potential career options through internships–even if that meant ruling out a potential job avenue. Another piece of advice is to take advantage of faculty expertise, and to develop relationships with the professors, who will become lifelong advocates as you job search and contemplate continuing education.