LinLin Huang '16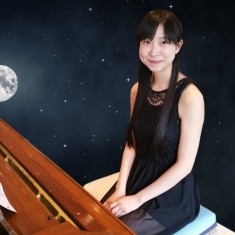 Area(s) of Study
Majors: Music and Politics
Minor: International Relations
Hometown
Yokohama, Japan
High School
Seiryo High School
Tokyo, Japan
Languages
Mandarin
Japanese
Co-curricular
Concert Choir
Chamber Music
Japanese Tutor
Achievements
Heath Prize in Music
How did you choose your area of study?
I chose politics because I like political philosophy and I was thinking about applying to law schools. I chose music because I love the piano above all. Also, politics is an area that really needs fine reading/writing/talking skills which I wanted to gain through my college education in U.S.
What did you think of the faculty?
They are simply awesome. All professors are the experts in their areas. I cannot forget how I was amazed by listening to a politics professor explaining a complex political idea in a concise way. I also remember how excited all professors are when they teach the classes. Professors work hard to plan the class in a way that their students can be attracted to the topics. 
I appreciate their flexibility, too. My music professor changed curriculum to best fit my need. It is possible only in a small liberal arts college. Moreover, the professor had to seriously consider my situation to make the change.
Professors are very accessible, which makes me forget I am in a post-secondary education institute like a college. Even if they are busy with research and teaching, they are willing to make time for me whenever I need to talk to them.
What was your favorite class?
If I have to pick, then it's "Great Political Ideas, Democratic Theories" and my piano and chamber music ensemble….actually, I like all my classes!
What makes Lake Forest College a great place for international students?
Small classes are good for international students. They can easily visit professor's office and ask questions. 
The College is very diverse which makes international students feel welcomed. Chicago is a diverse city where international students can find their hometown cousin.
What's you favorite place on campus?
The lounge in Reid and the Wood Lounge. Reid's lounge is a comfortable place to chat and study. It feels like the living room for the music department. Wood Lounge has an antique and elegant atmosphere that makes me feel I went back to 100 years ago. It is a beautiful place for quite study.
More information to share?
Unlike at a big university where you have to choose your major and stick with it, liberal arts college allows you to explore your real passion. If I had gone to one of the big universities that accepted me, I would have only focused on studying politics. However, the political studies you can do as a undergrad is something general and limited. I might have more free time in a big university, but I know my four years in a big university may not be as fulfilled as my years here. 
Choosing two unrelated majors does take time and effort to complete. However, doing what I love and gaining the skills I want to use in the future matter the most for me. The refined English skills and polished piano skills I gained in my undergrad experience will be my life-long weapons. 

The school location is great. Whichever area you choose study, Chicago provides many opportunities.