Easily talk to a career advisor at drop-in appointments!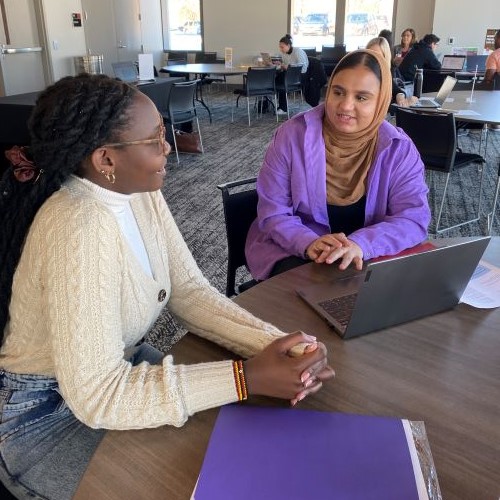 During the academic year, the Gorter Family Career Advancement Center team of career advisors offers drop-in, or "express" advising. This time is for you to ask any career-related questions you would like, such as resume writing, interview tips, or even "How do I get started?".
The Details
Drop in to Express Advising any time between 11:30a.m.-12:30p.m. CT, Monday-Thursday.
New in 2023, the career advisors are coming to you! Advising locations vary depending on the day of the week, so please read the schedule below carefully.
You can join any day of the week, but in case you are looking to meet with your Career Advisor or the advisor for your Pathway, a detailed schedule is below.
Monday: Jennifer Lazarus, Law and Public Service, Brown Hall 154
Tuesday: Danielle Kelly, Creative Arts and Communication, Brown Hall 154
Wednesday: Marie Josephitis/Albert Greene, Business, Finance, and Data Science, Leadership Lounge, Student Center
Thursday: Deja McClellan/Khadija Manzoor, Science and Health Care, Lillard Lobby
As always, you can still set up a 30-minute appointment with your Career Advisor on Handshake or by contacting the CAC directly (by email careers@lakeforest.edu or by phone 847-735-5235). Connect with us today and start planning for your future success. Need help scheduling an appointment? View the Handshake Help Page here.
Contact Information
Gorter Family Career Advancement Center
256 Brown Hall, Middle Campus
847-735-5235
careers@lakeforest.edu
Hours
Monday–Friday
8:30 a.m. to 5 p.m.
Resources for First-Years
As a new student, your path starts with our career "First-Year Fast Track," a program to help you take your first key steps in exploring your interests and getting career-ready. We highly recommend you stop by Career Express Advising to check in about your progress, talk to an advisor if you are unable to attend one of the "Fast-Track" workshops, and get additional support!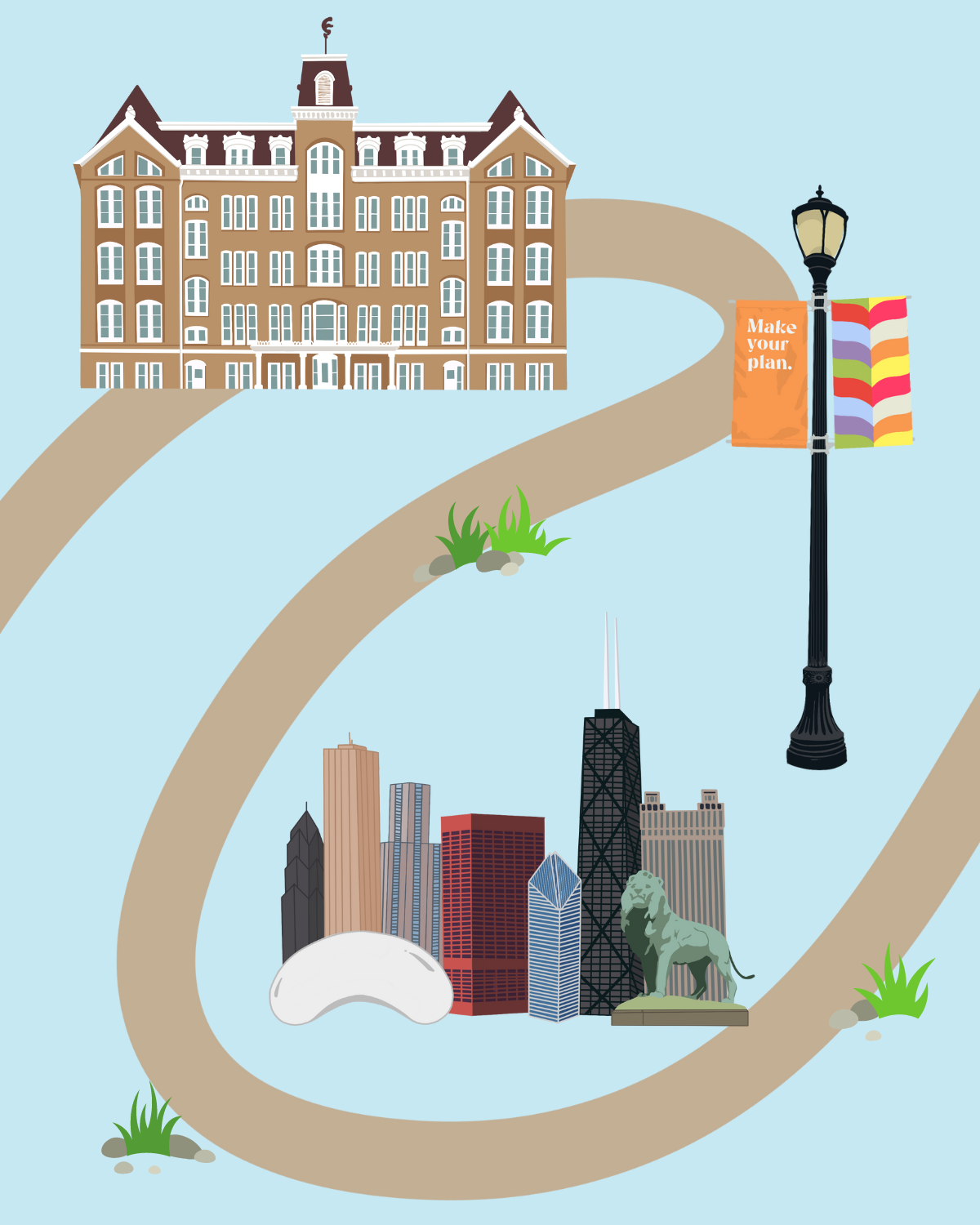 Pro-Tip: Bring your Career Milestones Map to start an Express Advising conversation
The Career Milestones are part of our action-oriented four-year program that will enable you to develop and implement an effective career strategy to accomplish your professional goals. Each step is loosely correlated with the traditional four years of undergraduate education, but everyone moves at their own pace. To help you find your way, the Career Milestones Map provides a guide to the most important actions you can take for your career planning. As you progress, you can check off these actions to record your journey. Express Advising is a great time to talk to your career advisor about your progress and where your map will take you next.