Suzanne Fischer '97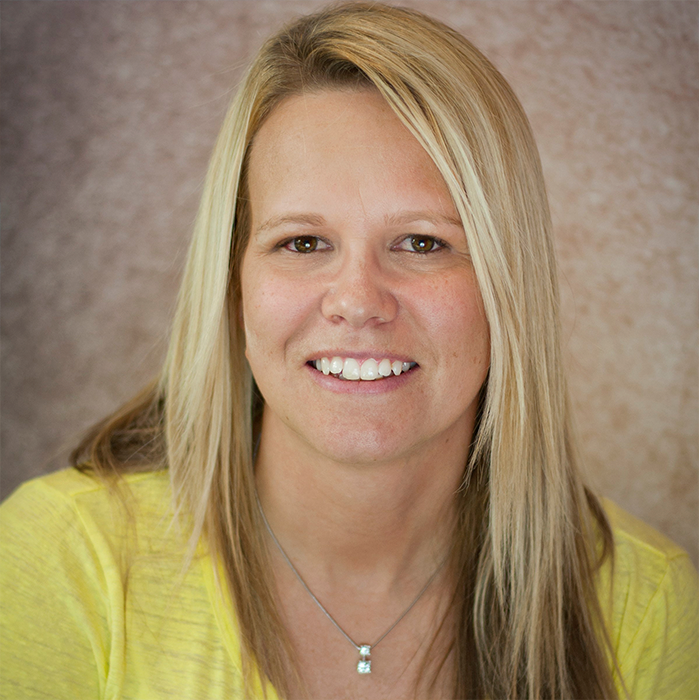 Class Year
1997
Area(s) of Study
Business, Sociology & Anthropology
Hometown
Big Rock, IL
Co-curricular
Women's Soccer, Women's Basketball, Resident Assistant
Current Job
Infrastructure Proposal Services Director, Kiewit

Helping rebuild after Hurricane Katrina
How did your time at Lake Forest help shape you as the individual you are today?
To me, I think the one thing I learned at Lake Forest is the fact to be open to new possibilities and new opportunities and think outside the box. I love the opportunities a liberal arts education provides in being able to not only focus on one area or discipline. I was able to take classes and things that normally I probably wouldn't have if I went to a different college. I love the ability to get those unique experiences and understand different types of classes. I think that helped shape me to where I am today because I was given the chance to be a diverse individual and to look at opportunities in any which way. It's one of the things that drives me in my professional career; I look for those challenges and those opportunities. Lake Forest taught me to be open to explore outside the box or something that's new, take on the challenge, and run with it.
Why Lake Forest?
To me, the opportunities that Lake Forest granted me from the time I was admitted as a student is just incredible. I remember my coach asking me when I was on my recruiting trips, would you like to be a number or do you want to be an individual? That really has stuck with me today. I was able to develop those relationships with my coaches and professors that I don't think I would have had at a larger campus. Having that one-on-one interaction with my professors was invaluable, and they're still friends to this day. I can contact them and ask them questions or even hear what's going on on-campus itself. I think that experience is the importance of an education at a liberal arts institution like Lake Forest. You're an individual and that experience is going to be able to help you continue to grow and shape who you're going to be in the future. I still talk to my coaches today, and it's just incredible. The relationships you make at Lake Forest are going to be for a lifetime.
What are you most proud of in your professional career?
For me, it's that I've had the opportunity to continue to learn and be taught new things on a daily basis. I work with the top engineers and constructors who are responsible for helping us rebuild and build new infrastructure throughout our country. I get to drive down the road and see a bridge that I was part of the early infancy planning stages. I get to see a train that maybe was built for the first time to be able to take people from location to location. It's pretty amazing to see the finished product that I was part of from the beginning. In addition, I'd say that my most proud moment is that back in 2005, when Hurricane Katrina devastated New Orleans and the coastlines of Mississippi and Louisiana and Alabama, I got to be part of the rebuild of numerous projects along the coastline. A proud moment there was the Biloxi Bay Bridge, which was destroyed by the hurricane. I got to be part of that planning and understand how it's going to be able to help the future of the area be rebuilt. My proudest moment is just seeing that finished product and seeing how it's going to help the lives of the people who are based down there. It's been amazing to be able to work with engineers and focus on helping everybody get to work or just get home every day or be able to get some place. It's great to see those finished projects and be part of something that is going to be around for many years to come.
Looking back at your time at Lake Forest what was one of the best lessons you've learned that you carried with you?
To me, it's the importance of developing strong relationships and friendships. Every experience you have whether it's in the classroom, on the playing field, on the court, in a sorority or fraternity, or in a social club, you're building relationships and friendships that truly last a lifetime. Take advantage of those because they're lifelong and they're critical for your success and your growth. I'm fortunate enough that I still get together every year with the friends I made while in college. Even as we've grown in our personal lives and moved to different locations, the importance of staying together and supporting each other is so important.
What experiences at Lake Forest have you had that you think have been invaluable to your career?
For me, it was the opportunity I got to be both a student and an athlete. I got to continue playing sports that I was very passionate about. It was also great to be part of that camaraderie, be part of a team, and to focus on collaboration. You need to have a strong work ethic because you're responsible for making certain your work is being done in the classroom, but you also have to understand and recognize the fact that your team is counting on you to be at the best level you can be on the field or in the court as well. I can't stress the importance of that work ethic perspective because that's what you need to have on a daily basis in your career.
At what moment at Lake Forest did you realize, or were reassured, that you were meant to follow your current career path?
I don't think if I would have told myself during college that I would work for one of the largest heavy civil construction and engineering companies in the United States as their Director of Infrastructure Proposals I would have believed it! (When I started back in 2003, I didn't even know what a bridge girder was! )
When I look to hire and interview early career candidates, I always think back about my experience at Lake Forest and the key skills I cultivated during my liberal arts education. These skills are what I look for when I review resumes and craft questions for candidate interviews. The liberal arts education allows a student to gain a variety of critical skills and personal interaction with professors and other students from day one on campus that are relatable to "real world" experiences which in my mind translate to more opportunities for a recent graduate as they begin their careers.
At Lake Forest, I learned how to become a strong leader and critical thinker, develop effective written and verbal communication skills, and the importance of listening and collaborating with others. Also, being a two-sport athlete, it was essential to have strong organizational skills in order to balance both my classwork and athletics – together all these skills have greatly helped me advance to the position that I have today!