Peter Nesper '15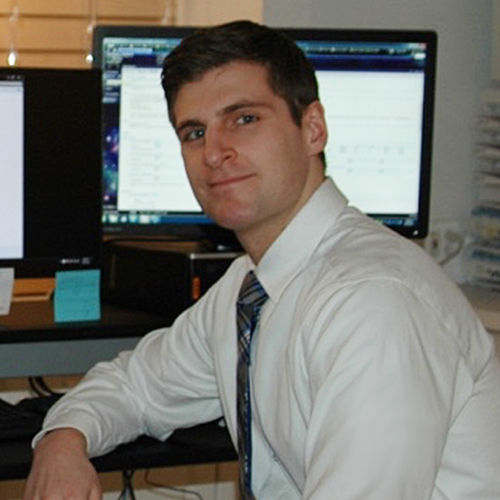 Class Year
2015
Area(s) of Study
Major in Biology and Minors in Neuroscience and Chemistry
Hometown
Eagle River, Wisconsin
Graduate Study
MS - Biomedical Sciences
MD - Doctor of Allopathic Medicine
What made you choose Lake Forest College?
I had multiple reasons for choosing Lake Forest College and they came together to make this the perfect place for me. The great reputation of the both the science program and the liberal arts education ensured I would leave the school as a competent, well-rounded, well-education individual highly competitive for graduate programs. Furthermore, I was inspired by professors who I had the opportunity to meet during a visit, and I knew that with the small class sizes I would be working and learning directly from these professors. Finally, I could fulfill a lifelong dream of playing NCAA hockey for my school.
How did a liberal arts education make a difference for you?
During my liberal arts education at Lake Forest College I learned directly from professors and classmates from around the globe and from a multitude of different backgrounds and cultures. This, along with the diverse curriculum, truly broadened my horizons and understanding of the world. This education has prepared me to embrace complexity, diversity and change. Lake Forest College liberal arts program started me on this lifelong journey that will ultimately help me reach and serve more patients as a future physician.
What experiences outside of the classroom do you think helped prepare you for PA (MD?) at RFU?
There is a vibrant community outside the classroom at Lake Forest College. I was on the executive board of a couple honor societies who hosted events for students and faculty as well as people from the surrounding community. This experience helped me embrace the fact that a college is part of a greater society. As I continue my education, I am part of student council and numerous groups who have strengthened the bond between our university and the surrounding community. I think that this relationship is extremely important, whether your affiliation is a school, hospital, business, etc.
How did your time at Lake Forest help you prepare to apply to PA (bms/md) programs?
The professors and advisors at Lake Forest College are very knowledgeable in graduate admissions applications. There are specific committees at the college depending on the graduate program you want to pursue. I found the Health Professions Advisory Committee (HPAC) very helpful as they provided specific information about what milestones I personally needed to meet to become competitive. The college provided me direct connections for a health care internship, physician shadowing experiences, research jobs, and a hospital volunteering position. I received help from both professors and alumni when writing my personal statement and putting together my application. I also received great letters of support from numerous professors and HPAC.
What do you think of the new Health Professions Program between LFC and RFU?
I am very excited about the new Health Professions Program between LFC and RFU! The relationship between these two schools has long been strong and this is a huge step forward and strengthening that bond in an effort to provide the next generation of health care professionals. I think that students on these tracks to health care professions will be uniquely fortunate in their education. By reducing uncertainty in their future, more space their minds will be free to embrace skill and knowledge acquisition. Furthermore, it cultivates long-term relationships amongst peers.
What skills and experiences at Lake Forest do you believe will help you be successful?
The professors at Lake Forest College were always willing to make time to meet with me and help me with school and life. This is not the case in many colleges or universities. I am grateful for this and continue to realize the significance of this experience. I plan to stay in academia and perhaps have students of my own someday. They basically showed me how its done. The science program and the chemistry research I did while I was a student also provided me in-depth knowledge and skills regarding research. I gained excellent skills in reading and writing scientific articles, which have put me leaps and bounds above most of my colleagues.
What advice would you give a high school student looking to pursue pre-health and is considering Lake Forest College?
Lake Forest College will get you to where you want to be, and you will have an amazing time getting there!