Sonnenschein and Albright Galleries
The Sonnenschein and Albright Galleries are located in the historic Durand Art Institute building, which was completed in 1892 with financing from wholesale grocery magnate Henry C. Durand. The galleries are on the top floor of the building and have showcased works of artists such as Wafaa Bilal, Ivan Abreu, and Thomas Nozkowski. Admission to these galleries is always free. Gallery hours are Monday, Wednesday and Friday 2:00-5:00 pm and Saturday and Sunday 1:00-5:00 pm.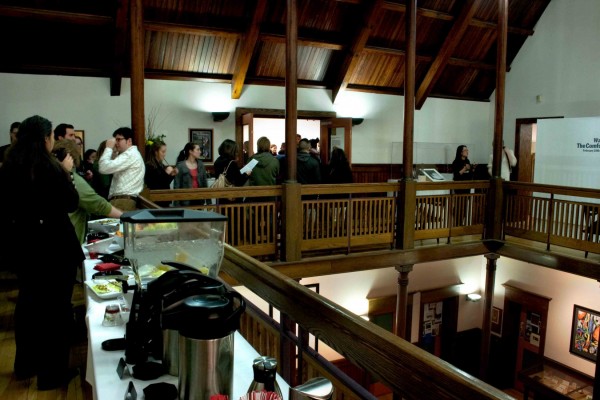 CHICAGO: Selections from the Lake Forest College Art Collection with a link to Chicago
November 11 - December 8
Co-curated by Rebecca Goldberg, Gallery Director, and Em Allen '25
The works featured in this exhibition all connect to the city of Chicago and its cultural and artistic history. Some of the artists whose artwork is part of our permanent collection are very well known, such as Leon Golub, Richard Hunt and Ivan Le Lorraine Albright (for whom one of our galleries is named). Others are less well known but still featured prominently in the art world of Chicago.
An important connection among several of the works in the exhibit is the artists' association with Landfall Press. For a little over fifty years, Landfall Press has been one of America's premier printer-publishing firms, based in Chicago. It was founded by Jack Lemon in 1970 in response to his passion for printmaking, especially lithography. Lemon studied at the Kansas City Art Institute and was later trained at the Tamarind Institute of Lithography. During its lifetime, Landfall Press collaborated with a wide range of established and emerging artists, including: Vito Acconci, Terry Allen, Robert Arneson, Roger Brown, Judy Chicago, Christo, Chuck Close, Robert Cottingham, Lesley Dill, James Drake, Peregrine Honig, Tom Huck, Luis Jimenez, Allen Jones, Ellen Lanyon, Claes Oldenburg, Dennis Oppenheim, Ed Paschke, Philip Pearlstein, Jeanette Pasin Sloan, Pat Steir, Kara Walker, H.C. Westermann, and William T. Wiley. The Landfall Press pieces in the Lake Forest College art collection were contributed during the 1980s by Chicago real estate mogul Stanley Freehling.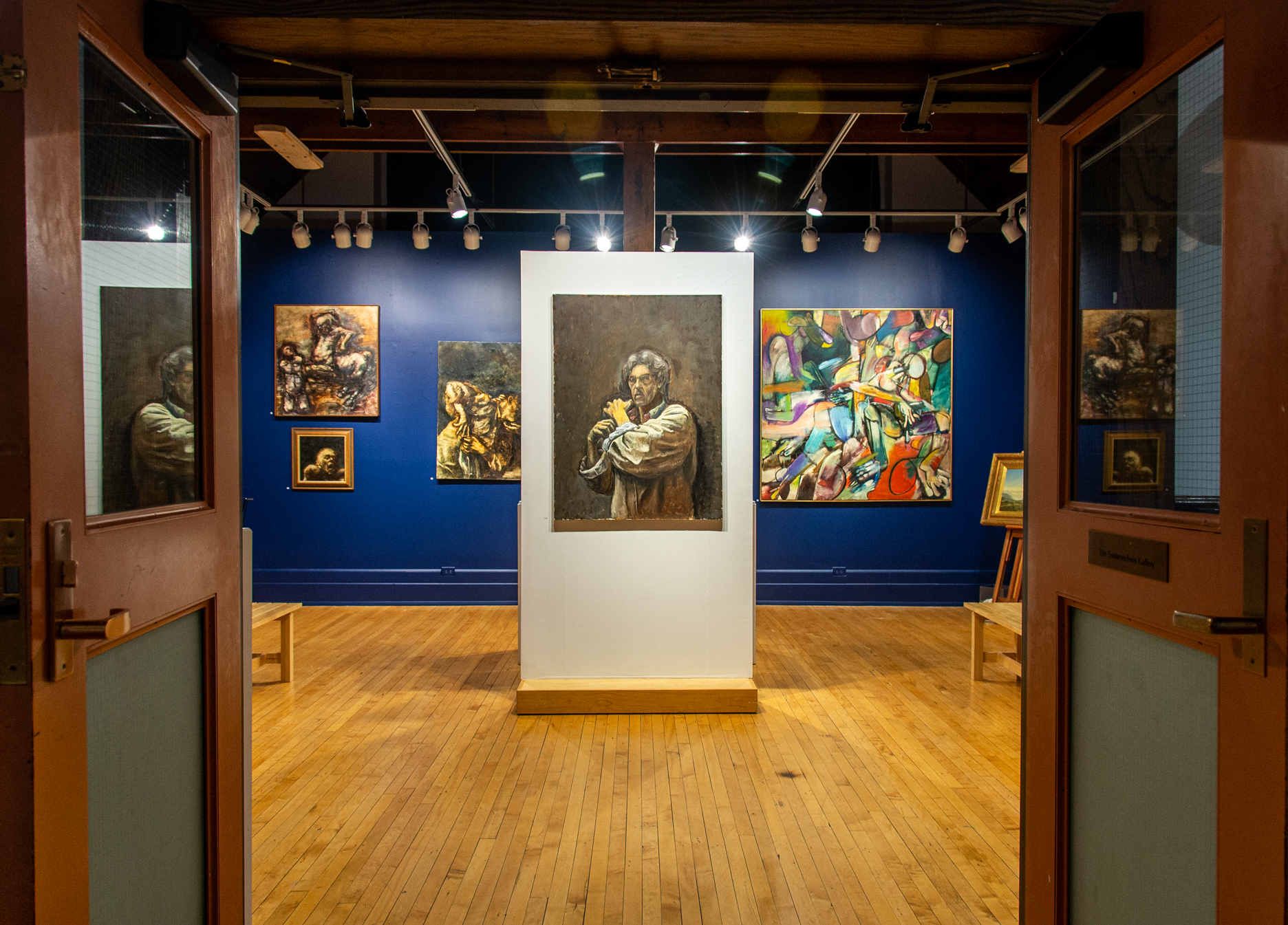 Franz Schulze: Artist and Scholar
October 1-31
This exhibition features Franz Schulze paintings from the 1950's, portraits for which he became better known, and is a celebration of a scholar who wrote the definitive biographies on architects Mies van der Rohe and Philip Johnson, a guide to Chicago's landmark structures, and a book entitled Fantastic Images: Chicago Art Since 1945 that brought the Chicago Imagist artists to the forefront of the art world. Franz Schulze was a beloved professor of studio art and art history at Lake Forest College from when he began his teaching career in 1952 to long after he retired in 1991.
Fleeting and Aftermath
Fleeting and Aftermath are two bodies of work celebrating the fragile and ephemeral experiences that leave profound and lasting emotional imprints.
The exhibits were created by Sandra Binion and will be on display in the Sonnenschein and Albright Galleries at Lake Forest College. Aftermath, a series of thirty watercolors, is in the Albright Gallery, and Fleeting, a multimedia installation, is in the Sonnenschein Gallery.
Gallery Hours
Sonnenschein and Albright Galleries
Durand Art Institute,
North Campus
MWF 2 - 5 p.m.
Weekends 1 - 5 p.m.
Deerpath Student Gallery
Deerpath Residence Hall,
North Campus
M-TH 7 - 10 p.m.