Sonnenschein and Albright Galleries
The Sonnenschein and Albright Galleries are located in the historic Durand Art Institute building, which was completed in 1892 with financing from wholesale grocery magnate Henry C. Durand. The galleries are on the top floor of the building and have showcased works of artists such as Wafaa Bilal, Ivan Abreu, and Thomas Nozkowski. Admission to these galleries is always free. Gallery hours are Monday, Wednesday and Friday 2:00-5:00 pm and Saturday and Sunday 1:00-5:00 pm.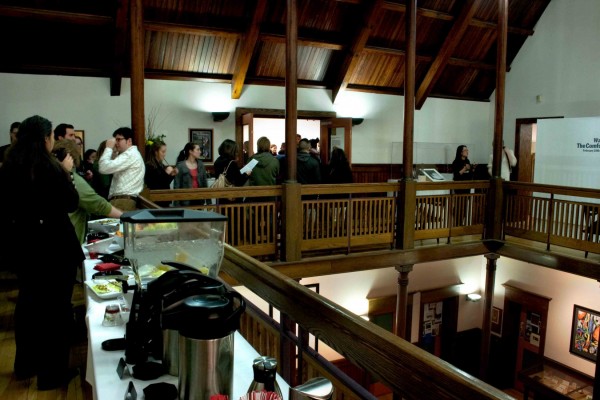 Fleeting and Aftermath
Fleeting and Aftermath are two bodies of work celebrating the fragile and ephemeral experiences that leave profound and lasting emotional imprints.
The exhibits were created by Sandra Binion and will be on display in the Sonnenschein and Albright Galleries at Lake Forest College. Aftermath, a series of thirty watercolors, is in the Albright Gallery, and Fleeting, a multimedia installation, is in the Sonnenschein Gallery.
Gallery Hours
Sonnenschein and Albright Galleries
Durand Art Institute,
North Campus
MWF 2 - 5 p.m.
Weekends 1 - 5 p.m.
Deerpath Student Gallery
Deerpath Residence Hall,
North Campus
M-TH 7 - 10 p.m.