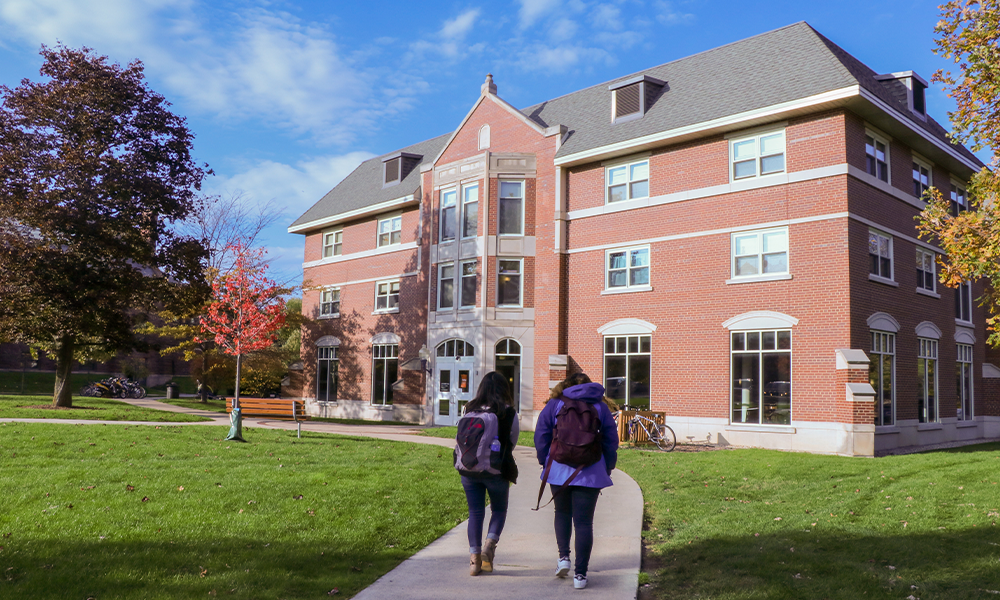 The Deerpath Student Gallery (located in Deerpath Residence Hall, above) features group exhibitions of student work, including an annual show from the Art Club, selected student curatorial projects, and exhibitions of outstanding student coursework.
The gallery's location across the quad from the Durand Art Institute situates it as an important part of the residential cultural and social scene. Admission to the Deerpath Gallery is always free.
Gallery Hours
Sonnenschein and Albright Galleries
Durand Art Institute,
North Campus
MWF 2 - 5 p.m.
Weekends 1 - 5 p.m.
Deerpath Student Gallery
Deerpath Residence Hall,
North Campus
M-TH 7 - 10 p.m.