Heartland Alliance Oral History Project Website launched Summer 2020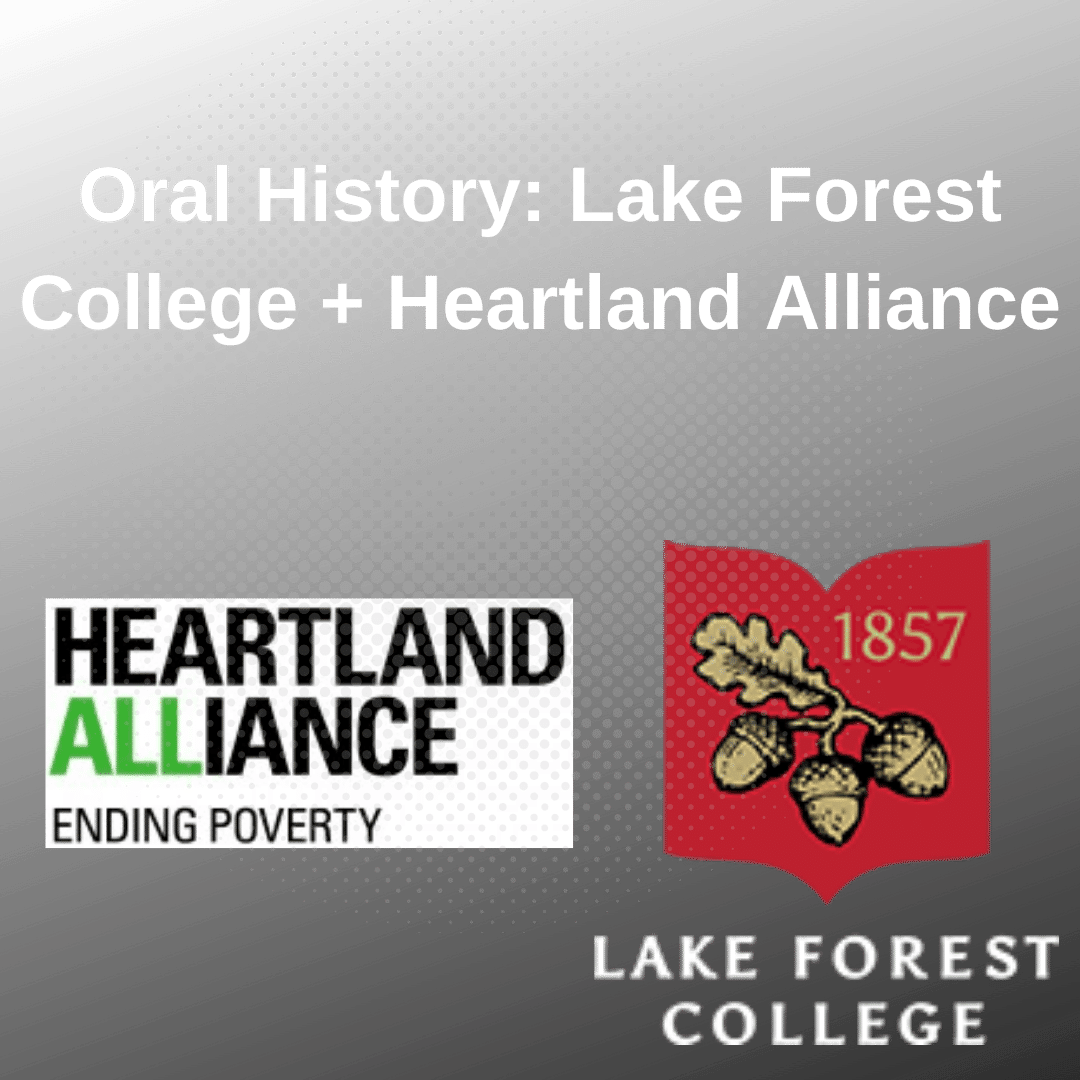 Webpage created to host oral history interviews with staff at Heartland Alliance.  
The Oral History: Lake Forest College + Heartland Alliance webpage launched in the summer of 2021 to highlight Heartland staff oral histories.
In spring 2020, students in Professor Courtney Joseph's History 300: The Historian's Workshop course were interviewing staff at Heartland Alliance to create oral histories as part of the collaboration between Heartland and the Humanities 2020 Mellon Grant at Lake Forest College. The project was stalled due to the COVID crisis.
However, two students - Sarah Coffman ('21) and Isaac Winter ('20) - were interested in continuing the project. Over the summer of 2020, with the leadership of Professor Joseph, Sarah and Isaac interviewed sixteen staff members across the many programs and services offered by Heartland Alliance capturing how Heartland staff were working and living under COIVD-19.
Heartland staff interviews were completed in the summer of 2020. Over the course of the 2020 - 2021 school year Oakton Scholar Zana Gradan, Academic Assistant for Virtual Technology Brighten Jelke, and Community Engagement Manager at Hearltand Celeste Johnson worked with Professor Joseph to build the website hosting the transcripts and recordings of the interviews.