Study Abroad and Domestic Study Away
Notes from Abroad: Finley in Puerto Rico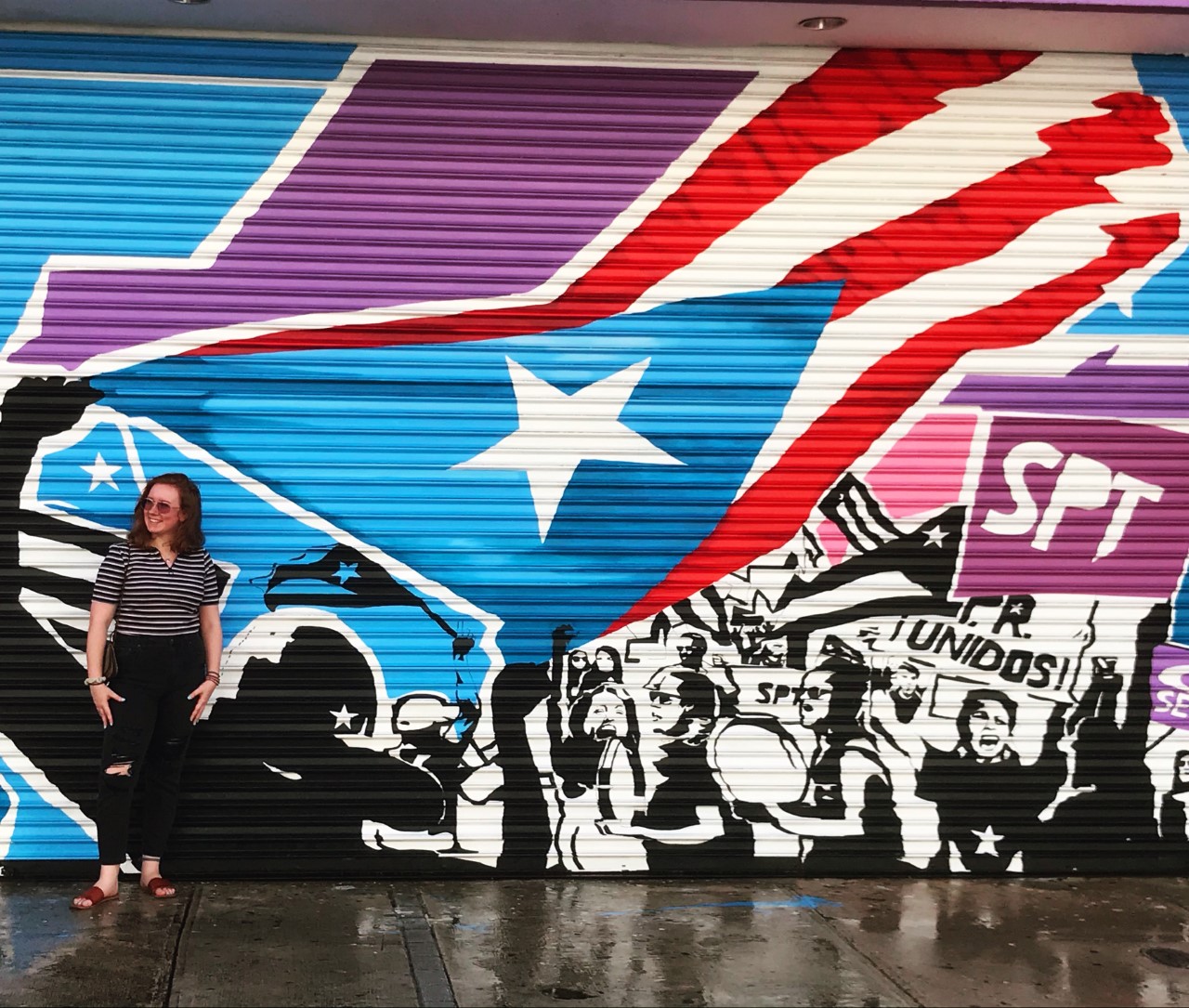 Finley Jones, a double major in Music and Spanish, has studied in the ISEP program at the University of Puerto Rico Rico Rio Piedras
Hello there! My name is Finley Jones and I am majoring in Music and Spanish at Lake Forest College. I was able to study abroad in San Juan, Puerto Rico this semester due to the scholarship I received to help cover the costs of travel.
This abroad experience has been like nothing I could have expected. My arrival to the island was marked with natural disasters and, in a similar vein, my departure was a very sudden response to a global pandemic. I can say now with honesty that I would do it all again in a heartbeat.
I arrived in Puerto Rico two days after their largest earthquake in January. After I arrived it was made clear that all schooling would be pushed back a week to allow the country time to recover. For me this meant I was now in Puerto Rico for a week without anything to do. The exchange students took it upon ourselves to meet each other and explore our new home. Well, one week turned into three and by the time school began I had experienced earthquakes, power outages, and more forms of Spanish than I ever could have expected. It was during this time that I began to notice a theme in Puerto Rico that only grew more and more relevant during my time there: Persist.
While I was only abroad for a few months, I was able to have once-in-a-lifetime experiences. I visited the island of Culebra and camped on the white sand beaches with the lifelong friends I made, I explored Old San Juan and took in the historical sights, and I immersed myself in exclusively Spanish classes, coursework, and life. I was able to combine my two majors in a way I had never been able to. I had the opportunity to learn about how music developed and grew throughout the Caribbean during the day and dance to the music at night. There was always a way of getting through hard situations together. The abandoned and wrecked buildings were always a reminder of hurricane Maria that had wrecked the island two years before, but the murals painted on them created landmarks of beauty and remembrance. Broken ground and no power during the earthquakes just meant it was time to close the streets for dancing. Art and good company was the way to live through the hard times. I tried to remember this when it came time to end my experience early.
I was in the last group of exchange students leaving Puerto Rico due to the COVID-19 concerns. Myself and three others had stayed as long as we felt safe to. It was one of the hardest decisions I've had to make. I bought a plane ticket and left two days later. Me and my friends dealt with our leaving the way the island had taught us to; we persisted. We danced and sang while we cooked a huge dinner with all of our remaining food. We ate and laughed together beneath the palm trees and held on to the happiness we had found in Puerto Rico. My experience abroad was one I will never forget.