Modern Languages and Literatures
Victoria Johnson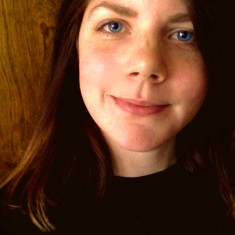 Class Year
2012
Area(s) of Study
French and theater
Hometown
Westport, CT
Co-curricular
Theatre Fraternity, tour ambassador, managed production of Moliere 
Internships
AcT theater internship in Paris
Current Job
Stage producer in Chicago
I chose to study French along with theater because I have always been a bit of a francophile and couldn't imagine going through my higher education without continuing to study the language. Despite any other interests, of course theater being my number one passion, I had always excelled in French. I had wonderful teachers in high school who got me to read advanced books in French and really pushed my fluency, so it seemed to me that it was out of the question to stop learning when I got to college. Even though there isn't a huge theatre scene in Paris, I got very lucky to have an internship that combined both my love of theater and French when I did the nternship program. It definitely helped my communication skills, on every level, and I learned more and more about the culture of a place I love.
I completed a theater internship in Paris. I was a stage manager for two productions in Paris, and they were produced by a company called AcT Paris that put on shows in English to tour around to different Parisian and surrounding suburban French high schools to help students learn English. I also ended up serving as a kind of dialect coach for one of the French actors in particular who had a hard time with the sound of English sentences, like the intonation and what words to emphasize since the noun, verb, and adjective are often mixed up differently in a in spoken French statement. Overall, it was so, so amazing and I'm still in contact with the people I worked with. We are all still friends on Facebook and reach out every so often!

I do still work in theatre. I have gone on to live in Chicago and production manage for some theaters around town. I got my start with The Neo-Futurists, which is a company that Chloe Johnston of the theatre department at Lake Forest is an alum of. I would definitely say that my internship with AcT has only made my communication skills as a manager easier and something that I try to speak to often. In theatre, there is a lot of liaising ideas, listening, saying yes as often as possible to those ideas, and troubleshooting how to make the ideas a reality, and most of all being a middleman for designers, directors, and actors to make sure that everyone is okay. I'm very grateful for my internship in Paris. I don't know many people who had such a fulfilling experience in the field they love. I always say when I'm nervous starting a new gig that if I can manage a production with complete strangers, a language barrier, and more than my fair share of getting lost going to rehearsal off the RER, I can handle what happens in Chicago.