Economics Business and Finance
Garr Punnett '14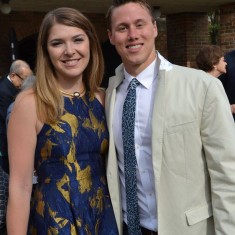 Class Year
2014
Area(s) of Study
Economics, with a minor in Cinema Studies
Internships
Harpo Studios  
Graduate Study
Sustainability program at Arizona State University
How did you choose your area of study?
I came to Lake Forest College without an idea of what I wanted to study. However I did know that I wanted to work in the media/entertainment industry. After one semester, I decided that I wanted to study economics because I enjoyed studying and analyzing consumer behavior. After all, the media/entertainment industry is just research, with a little bit of magic, that is then constructed for an audience. So while studying economics in school, each summer I got a job or an internship related to media/entertainment.
More information to share?
Upon graduation, I landed a paid internship at Harpo Studios in Chicago. Harpo is well known for producing one the greatest day time talk shows of all time, The Oprah Winfrey Show. That iconic show had been over for a little over three years, so I worked on two shows, Super Soul Sunday and Oprah: Where Are They Now? My internship then transitioned into a Production Assistant (PA) job. As a PA, my roles included picking of coffee, researching and pitching great guests for our shows, helping construct interview questions for our field producers, and helping edit shows. After a year of being a PA, I was honored to accept a position as an Associate Producer (AP) and move to Los Angeles. With this promotion, my roles switched from assisting to leading many of the elements that go into producing a show, well minus the coffee, no more getting coffee.
After almost exactly a year of being an Associate Producer, I decided that it was time for me to try something new, and something I never expected, go back to graduate school. While I was In Los Angeles, I became healthily obsessed with sustainable causes. The program I am in at ASU, focuses on complex human and environmental challenges.  The program trains me to apply sustainable solutions to corporate/government/NGO sectors.  I am interested in where the communication breakdown happens between the sustainable movement and the everyday consumer. I want to apply my knowledge and experience in media/entertainment to bridge that gap. Sustainability is about rethinking/conserving resources and generating new revenue for companies, governments and individuals. This should be a no brainer for anyone!
As I continue my degree, I am finding new businesses and entrepreneurs that are leading the way in how businesses can be run sustainably.  I recently started a newsletter/blog, citizenresponse.co as a way to share their stories and interviews.