Alyssa Tunison '16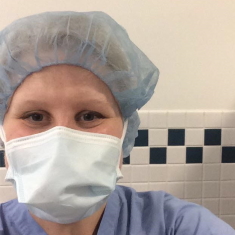 Class Year
2016
Area(s) of Study
Major in Biology Major in Spanish
Hometown
Rockford, IL
Co-curricular
Euakryon, Delta Delta Delta, Student Ambassador
Graduate Study
MS - Physician Assistant Practice (PA)
What do you think of the new Health Professions Program between LFC and RFU?
I am so excited about the new Health Professions Program! I have experienced first hand the quality education and supportive faculty that both LFC and RFU have to offer. I know that my time at both places has prepared me well for a successful career as a physician assistant and will do the same for many students in the future.
What made you choose Lake Forest College?
I knew pretty quickly after arriving on campus for my visit that it would be a good fit. The warm and welcoming people, the beautiful campus, and the science department's strong reputation all led me to choose Lake Forest. Plus, you can't beat being that close to the beach!
What skills and experiences at Lake Forest do you believe will help you be successful?
My time at Lake Forest helped me to grow as a person. I learned how to think critically and to balance a busy course load with outside activities. There are so many groups and clubs to get involved in on campus and all helped me to build different skills. As a biology peer mentor my senior year I was able to build mentoring skills, as a board member for Eukaryon, the school's life science journal, I learned the process of creating a scientific journal, and as a volunteer at the annual Lake Forest Day of Service, I learned to connect with my community.
What advice would you give a high school student looking to pursue pre-health and is considering Lake Forest College?
To anyone who is at all interested in a healthcare career, my advice would be to do as much shadowing as you can! Not only does it give you a feel for what it would be like to work in healthcare, it is also a great way to network and make connections with people that may help you in the future. For anyone considering Lake Forest, I highly recommend visiting campus and talking to as many students and faculty as you can. It's the best way to get a sense of the community and to see if you could envision yourself being successful at the college.