Virtual Speed Networking 2021 helps students build professional networks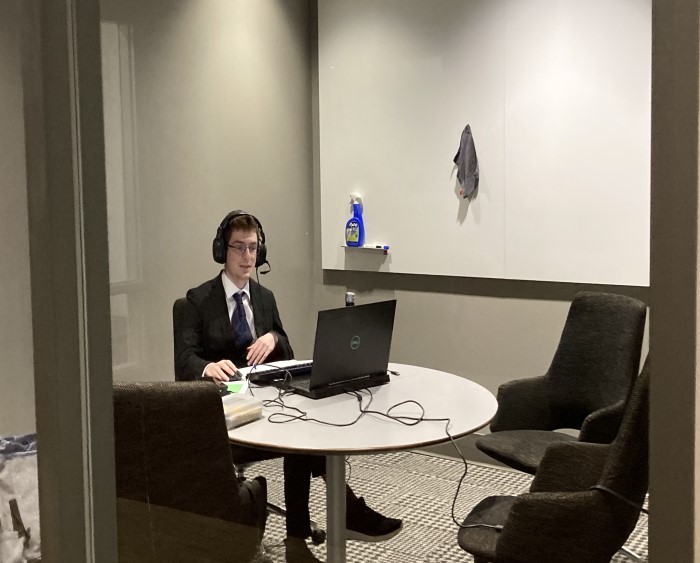 Whitley Pleas '22, double major in politics and English, made connections with various alumni and professionals at the Career Advancement Center's annual Speed Networking event on Thursday, October 14.
At the event, students were matched with professionals based on their career interests for short networking rounds that provided valuable opportunities to gain career advice, practice essential networking skills, and learn about available internships and jobs.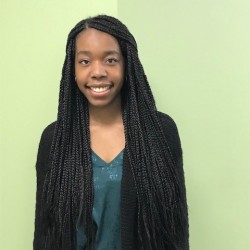 For Pleas, who has completed marketing and communication internships previously and knows she wants to pursue marketing, that meant learning about a variety of industries related to marketing fields and hearing first-hand how the world of work is evolving. "I am looking to find more specifically which industry is the best fit," said Pleas.
In early October, students attended prep sessions to learn about the new platform, craft and practice their professional introductions, and learn how to make the most of the event. This year, 131 students and 114 professionals were brought together virtually, resulting in approximately 1,200 conversations. Over half of the attending professionals were alumni, which speaks to their commitment to the Foresters Helping Foresters initiative.
Colleen Monks, Director of the Career Advancement Center, spoke to the importance of the event to the College: "Speed Networking has been our signature fall semester event for the Career Advancement Center for many years. It's a very special event for us at the College, providing our students with the opportunity to connect with many wonderful members of our Forester Network for an evening of networking across the Career Pathways."
The event was held virtually this year, a decision that was made based on feedback from the Forester professional network, national recruiting trends, and the College's attention to the health and safety of participants. The event was facilitated through a virtual Speed Networking platform, which expanded the reach of the event; Foresters across the country were able to connect with students.
Pleas attended the event for a second time, but Thursday's session was her first virtual Speed Networking experience. "I liked how Speed Networking was structured on the website with a countdown and two-minute breaks between meetings," Pleas said.
Pleas was connected with nine professionals, including one from the American Writers Museum as well as others from various marketing firms. "Overall, it made me really excited to see that there is a good network of alumni willing to talk to me," Pleas said. "They all said we could follow up and that they had friends they knew who would be willing to talk to me, too. It made me feel very excited about the future."
The Forester alumni network is a pivotal resource for students seeking jobs after graduation. This became apparent to Pleas after she participated in Speed Networking: "It made me see how much we can tap into the alumni and how much they want to help us. It also showed me how much networking helps. Speed Networking taught me the value of both of those resources."
Speed Networking provides students with a platform to meet professionals in their field of interest, build a professional network, and learn more about the diverse applications of their degrees, pointing them toward future success in networking. Monks commented on the connections made at the event and beyond: "It is our hope that the conversations at Speed Networking do not end after the event, but that participants will continue to build the relationships they have started through LinkedIn connections, informational interviews, and continued contact."
In the future, Pleas looks forward to being a professional on the other side of the Speed Networking table.
Related Links: