Students present research at international psychology conference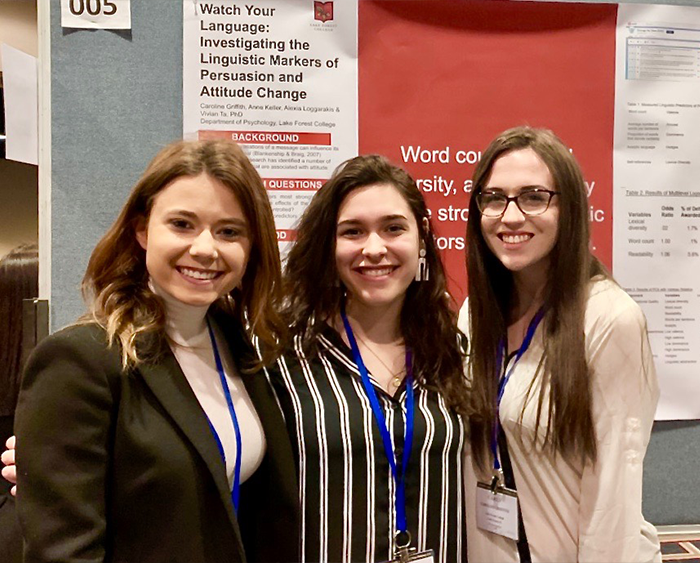 Three students of Assistant Professor of Psychology Vivian Ta's lab, Anne Keller '20, Caroline Griffith '20, and Esther DeCero '21, presented their research at the Society for Personality and Social Psychology's Annual Convention in New Orleans, Louisiana.
Keller and Griffith presented their research findings on the linguistic predictors of persuasion and what types of language best succeeds at changing peoples' opinions.
"Dr. Ta worked tirelessly with us to make sure we were well prepared for the presentation," Griffith said. "I'm attending graduate school next year and I feel my experience with the conference has prepared me to tackle new research and showed me what I should expect in the future."
Keller was also aiding the University of Michigan with a separate research project at the conference.
"My attendance at the conference was a bit odd," Keller said. "Since I was also supporting a lab at a different school, but the whole reason I was working with the University of Michigan was because of the connections that I made at Lake Forest College."
DeCero gave a talk on the differences in goal setting between males and females.
Alexia Loggarakis '20 also contributed to these studies and was listed as a co-author on both presentations.
Founded in 1974, SPSP is the world's largest organization of social and personality psychologists. With over 7,500 members, SPSP's goal is to advance the science, teaching, and application of social and personality psychology.
Related Links: