Scott Edgar's new book includes chapter by former student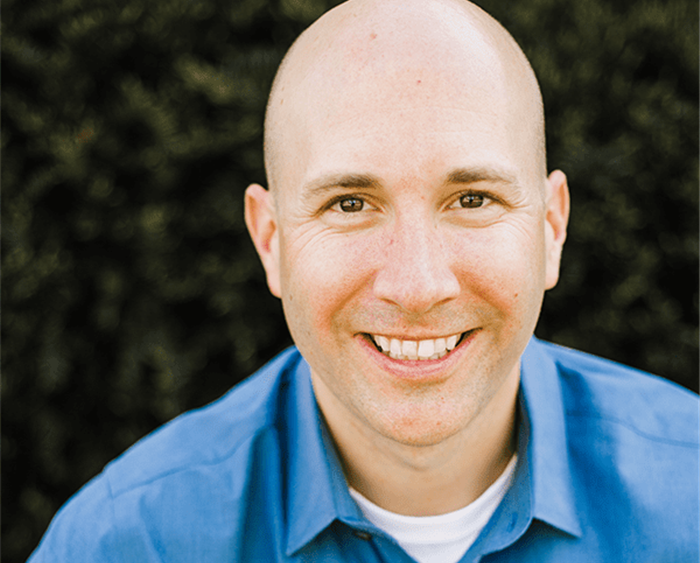 Associate Professor of Music Scott Edgar has published a new book in his social emotional learning (SEL) series, this time showcasing inspiring stories from a dozen music educators, including Rachel Manchur '18.
Portraits of Music Education and Social Emotional Learning includes contributions from elementary, middle, and high school music teachers who share their challenges and triumphs with SEL instruction, along with tips, activities, lesson plans, and suggestions on embedding social emotional learning into instruction in a way that is musical, intentional, and meaningful.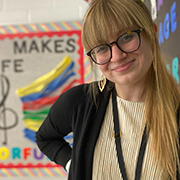 Manchur, who studied education and music education at Lake Forest College, is a comprehensive music teacher with students from kindergarten through 6th grade. Edgar tapped his former student and her varied classroom experience to write the chapter, "Utilizing Children's Literature in Teaching Social Emotional Learning."
"I've noticed that any time I bring out a book in class, my students always get so excited," Manchur said. "Adding instruments and songs only enhances that message and makes the lesson that much better." In her chapter, Manchur covers her classroom approach and even wrote a song to sing along with her story.
"At Lake Forest College, Dr. Edgar opened my eyes to the importance of social emotional learning," she said. "After I started teaching four years ago, I quickly realized how much kids need that direct instruction about how to talk about their emotions and how to deal with their emotions," she said.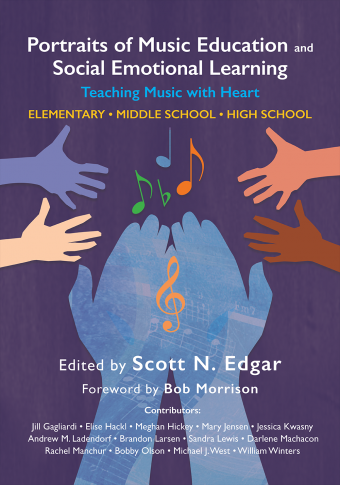 In addition to offering classroom instruction, Portraits of Music Education and Social Emotional Learning approaches SEL from a culturally relevant and equitable lens, accounting for the ways in which SEL interacts with culture, race, background, and uniqueness—making it a powerful tool for embracing social justice and student empowerment.
SEL has gained attention and increased implementation at the national, state, and district levels of education, Edgar said.
"This momentum was accelerated exponentially by the COVID-19 pandemic and will be around long after," he said. "Our current reality highlights the challenges we are all facing and the ever-present need for skills to confront them. At its heart, SEL gives us skills to respond to challenges instead of reacting to them. SEL and music, together, provide an accessible entry point to have difficult discussions and to teach students skills to navigate challenging times."