Richardson named 'Researcher to Know'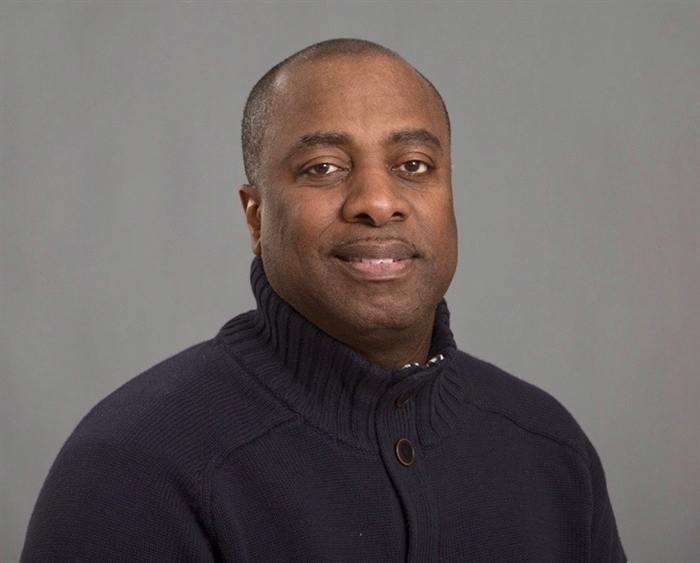 DeJuran Richardson was named a 2020 Researcher To Know by the Illinois Science & Technology Coalition (ISTC). The list features 19 researchers from Illinois colleges and universities who have made a significant impact in their field.
The ISTC grouped researchers that are driving innovation in the state into five categories: COVID-19 Response, Preventing Disease, Founders, Pioneering Analytics, and Energy & Sustainability.
Honored in the Pioneering Analytics category, Richardson is the Ernest H. Volwiler Professor of Mathematics, Chair of the Department of Mathematics and Computer Science, and Senior Advisor to the President at Lake Forest College. He is also an Adjunct Professor of Biostatistics at Rush University Medical Center's Department of Preventive Medicine.
Richardson is a clinical biostatistician with more than 25 years of collaborative research experience focused on the design and data analysis of multi-center clinical trials. He currently directs the Research Coordination Unit (RCU) for the Enhanced Lifestyles for Metabolic Syndrome Multisite Trial (ELM), which will assess the effectiveness of a group-based behavioral intervention designed to induce remission of adverse health conditions that often includes diabetes, obesity, and hypertension.
Richardson serves as an appointed member of the Clinical Trials Review Committee of the National Heart, Lung, and Blood Institute. He has been the Chief Analyst and/or Director of Data Management for several noted clinical trials, including the African-American Antiplatelet Stroke Prevention Study (AAASPS), The Heart Failure Adherence and Retention Trial (HART), and the Congestive Heart Failure Adherence Redesign Trial (CHART). In addition to appointments to several scientific review committees of The National Academies of Sciences, Engineering, and Medicine, he has served as an appointee to the scientific advisory boards of several national and international clinical trials.
Check out the complete list of ISTC 2020 Researchers to Know.