How people heal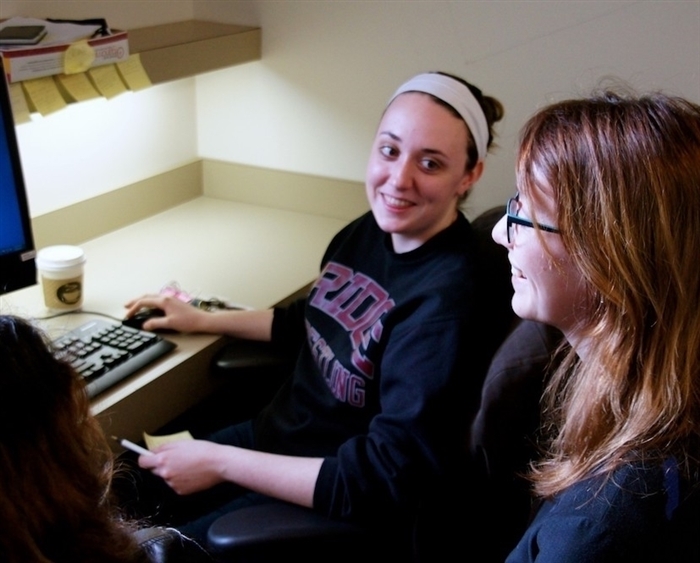 Assistant Professor of Psychology Susan Long hopes to make inroads into the mystery of how people heal emotionally.
Working with student research assistants,Long is reviewing data collected during clients' initial visits at Zacharias Sexual Abuse Center in Gurnee and at regular intervals after that. "We've never been able to analyze, in a meaningful way, the effectiveness of treatment," Long said. "We'd like to let ZCenter know, 'This is what healing looks like.'"
Lake Forest student research team members work with Long in her lab organizing and analyzing the data. They use a familiar computer system learned in entry-level psychology classes at Lake Forest.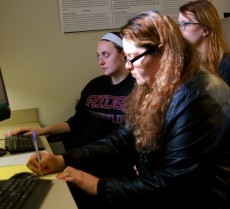 "It's been really interesting to see what kind of results we've been getting, how the therapy they're providing—group therapy, over the phone, or in person—is helping," Yaritza Cambron '15 of Chicago said. A biology major minoring in psychology and Spanish, Cambron has found working as Long's research assistant an enriching experience. "When we do research in class, we never have any hiccups. It's a very smooth process," she said.
But real-life research doesn't always go smoothly. Data might not be recorded in the same format, for example, which might slow down the analysis. "In the research lab, there's always something that happens, a roadblock we have to overcome," Cambron said. "Sometimes it's not even a big thing, but it gives you more real-life experience."
Kayla Huber '16, a neuroscience major and economics and social justice minor, appreciates the skills she's gaining as an undergraduate research assistant in Long's psychology lab. "At big universities, it's hard to get research positions because there are so many students," Huber said, and those positions usually go to graduate students. But that experience early on "gives you an idea of what you're really passionate about," she said.
Long believes her research assistants will make a difference by helping ZCenter shape more effective treatment and programming to improve healing. "This is research that applies in the real world," she said.