Heather Heitkotter '15 awarded NIH research fellowship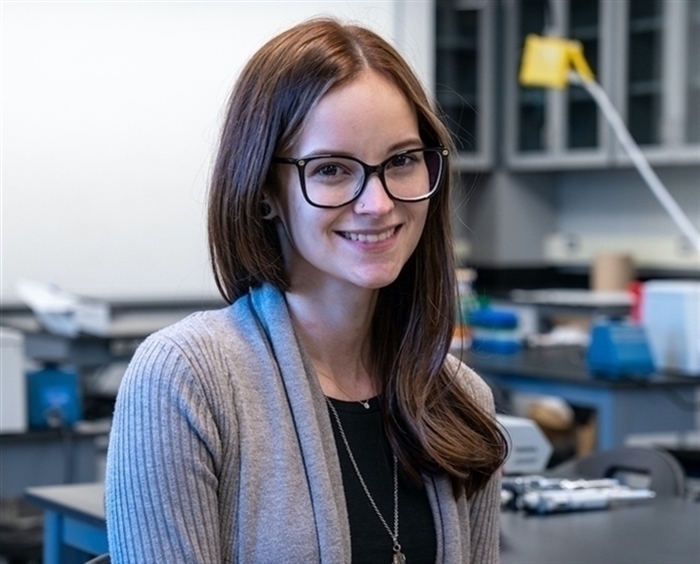 Heather Heitkotter '15 won a Ruth L. Kirschstein National Research Service Award (NRSA) Individual Predoctoral Fellowship from the National Institutes of Health (NIH) for her retinal trauma research.
A neuroscience and biology double major at Lake Forest, Heitkotter currently is a PhD candidate in the Department of Cell Biology, Neurobiology and Anatomy at the Medical College of Wisconsin.
"I do a lot of clinical and research imaging on human eyes, especially for patients who have vision impairments or some type of neurological condition that affects their vision," Heitkotter said.
She uses adaptive optics, which is a type of imaging that looks at living cells in the back of the eye.
"We are able to translate what we find with that device into what can be used at the clinic," she said. "Our hope is to provide eye doctors better tools so that they can diagnose and monitor diseases and help improve vision disorders in the future."
Heitkotter credits her time at Lake Forest College with helping her thrive in graduate school. "I don't think it would have been as easy without my education at Lake Forest College," she said.