Barbosa awarded National Science Foundation grant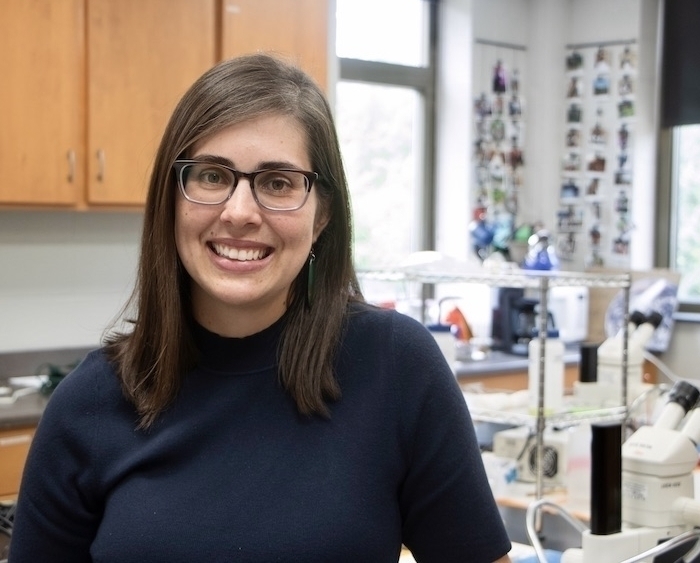 Assistant Professor of Biology Flavia Barbosa received a $350,000 grant from the National Science Foundation to work with her students on life-history trade-offs in bean beetles.
Trade-offs are a central concept to evolutionary biology, where organisms that allocate more resources to one trait have fewer resources to invest in others. The goal of the project is to understand how these trade-offs occur, and why natural selection may favor certain investment strategies over others.
Barbosa's previous work in collaboration with two Lake Forest College students—Sam Gascoigne '20 and Desire Uwera Nalukwago '22—showed that beetles that grow larger wings invest less in reproduction and vice-versa. Barbosa will use the grant to understand how hormones and development shape these trade-offs, how resource allocation affects immune response, and how trade-offs ultimately affect evolutionary fitness.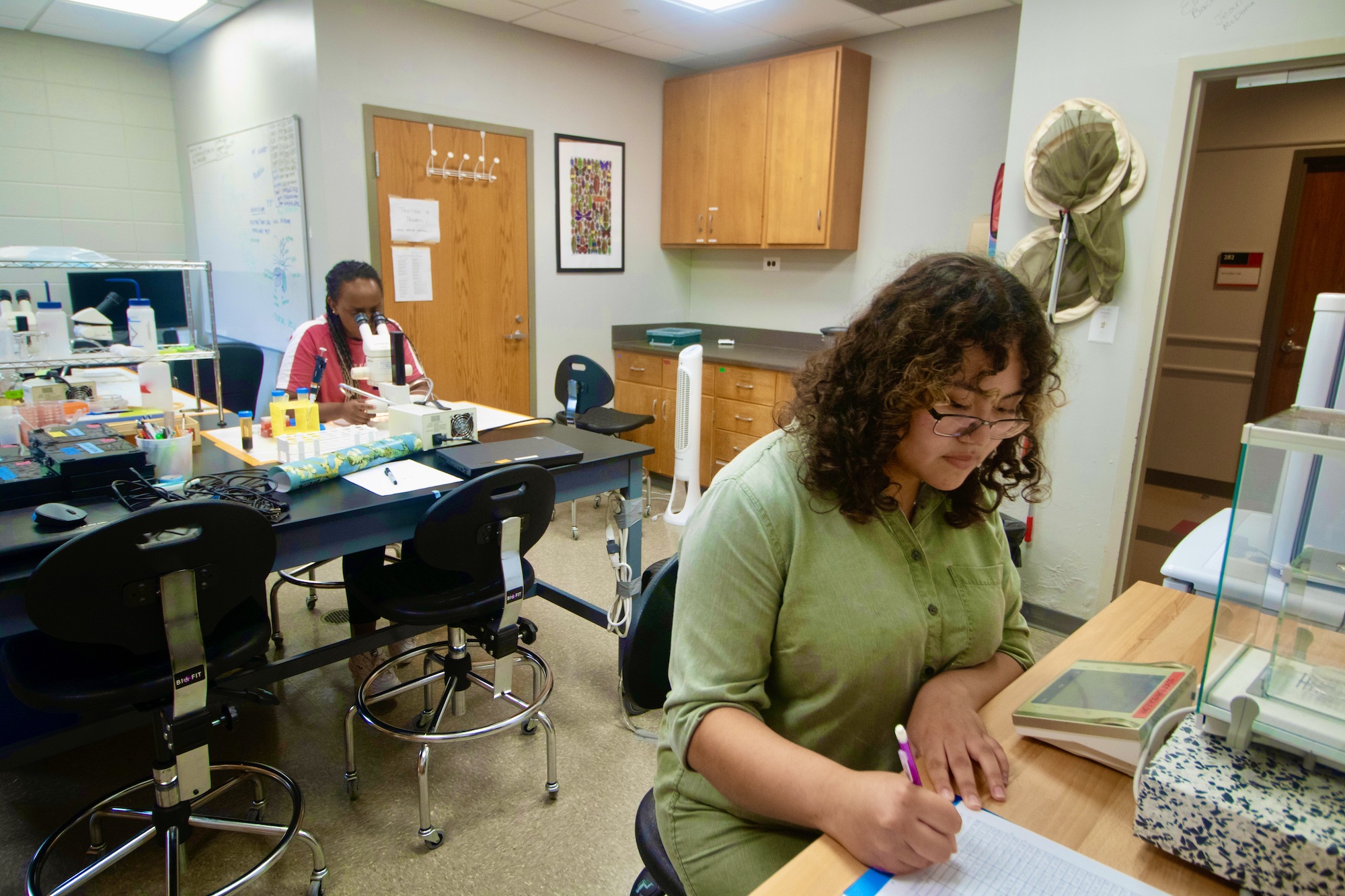 The four-year project will be entirely conducted by Lake Forest College undergraduates under Barbosa's supervision. Students will have the opportunity to be involved in every step of the scientific process, from designing experiments and collecting data to presenting results at national conferences and co-authoring papers. Barbosa hopes that this project will serve as a pipeline for students who want to join the scientific workforce, with the additional goal of increasing diversity in STEM.
This is the first time Barbosa applied for a grant from the National Science Foundation, an independent agency of the United States government that supports fundamental research and education in all the non-medical fields of science and engineering.
In addition to the NSF grant, Barbosa recently won the Lake Forest College William L. Dunn Award for Outstanding Teaching and Scholarly Promise and received the Gustav E. Beerly, Jr. Endowed Assistant Professorship for a junior faculty member.
The Dunn Award is presented to a non-tenured faculty member whose combined teaching and scholarship are judged to be outstanding by a committee of teaching faculty. She will hold the endowed chair for a two-year term.
Related Links: