ACM receives $1.5M Mellon grant to establish Academic Leadership Program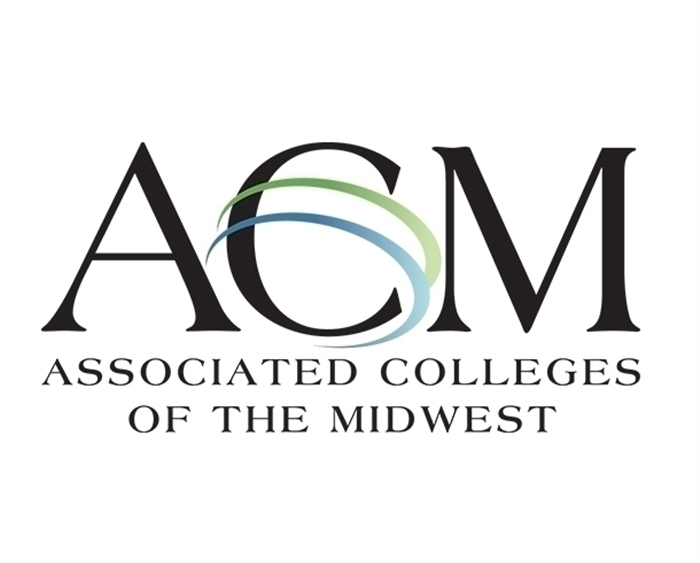 The Associated Colleges of the Midwest (ACM) has received a $1.5 million grant from the Mellon Foundation to establish the ACM Mellon Academic Leadership Fellows Program, a three-year initiative aimed at expanding the demographics of academic administration at ACM colleges.
Academic Leadership Fellows will be tenured faculty in humanities disciplines who have demonstrated a commitment to enhancing diversity and inclusive equity on their campus. The grant enables ACM colleges to appoint a combined total of 10 Fellows to two-year terms. Each Fellow will lead a portfolio of responsibilities or a discrete institutional project.
To allow them the time and space to focus on the fellowship, fellows will receive a 50 percent course reduction, along with a stipend to compensate them for their work. Each Fellow will also receive mentorship from a pair of experienced leaders—one on their home campus and one from an external campus. Additionally, the ACM will offer cohort-based leadership development workshops and convenings to build leadership capacities and community among the participants.
"Thanks to the generous support of the Mellon Foundation, the ACM Mellon Academic Leadership Fellows Program will provide the ACM and our colleges a valuable tool in our strategic efforts to develop leaders and cultivate inclusive and equitable environments," said Sonya Malunda, President of ACM. "Through the fellowship and sustained support for faculty who emerge into leadership positions, the colleges will strengthen and expand their cohort of leaders with a demonstrated commitment to diversity at the most senior academic levels."
The Academic Leadership Fellows Program is the most recent in a long history of generous grants from the Mellon Foundation to the ACM, which has generated nearly $26.5 million in collaborative project funding since 1987. Projects previously funded by Mellon have focused on enhancing academic pathways for undergraduate and post-doctoral students from underrepresented backgrounds, interdisciplinary teaching and learning, innovative pedagogies, instructional technology, and new models for international collaboration.
"The ACM and its member colleges are deeply grateful to the Mellon Foundation for this most recent grant and for the many ways Mellon has supported us for over thirty years," said Jonathan Brand, Chair of the ACM Board of Directors and President of Cornell College. "The opportunity to pursue such projects as the Academic Leadership Fellows Program through our ACM collaboration strengthens each college as a leader in residential liberal arts education."
"The ACM Mellon Academic Leadership Fellows Program complements and builds on previous Mellon-funded initiatives to address the timely and important topic of diversity in higher education leadership," said Brian Williams, Vice President for Faculty Development and Grant Programs. "The ACM is delighted to have the opportunity to lead this initiative, which will build a cohort of leaders who bring diverse perspectives and experiences to their work, enabling the ACM colleges to create more inclusive institutional cultures that anticipate and effectively respond to the needs of our faculty, students, and staff."
A call for proposals will be available in late September, and Fellows will be selected in December. To be notified when updates become available, click here.
About the Associated Colleges of the Midwest
The Associated Colleges of the Midwest (ACM) is an incubator and catalyst for programming that advances the academic and professional success of faculty, students, and staff at its 14 liberal arts member campuses. The member colleges launched the ACM in 1958, building on a long-established tradition of athletic competition dating back to the 1920s. Today, the ACM enriches residential liberal arts education and strengthens members through collaboration and joint initiatives that would not be possible independently. Learn more at acm.edu.
About the Mellon Foundation
The Mellon Foundation is the nation's largest supporter of the arts and humanities. Since 1969, the Foundation has been guided by its core belief that the humanities and arts are essential to human understanding. The Foundation believes that the arts and humanities are where we express our complex humanity, and that everyone deserves the beauty, transcendence, and freedom that can be found there. Through our grants, we seek to build just communities enriched by meaning and empowered by critical thinking, where ideas and imagination can thrive. Learn more at mellon.org.