Sushmeena Parihar '20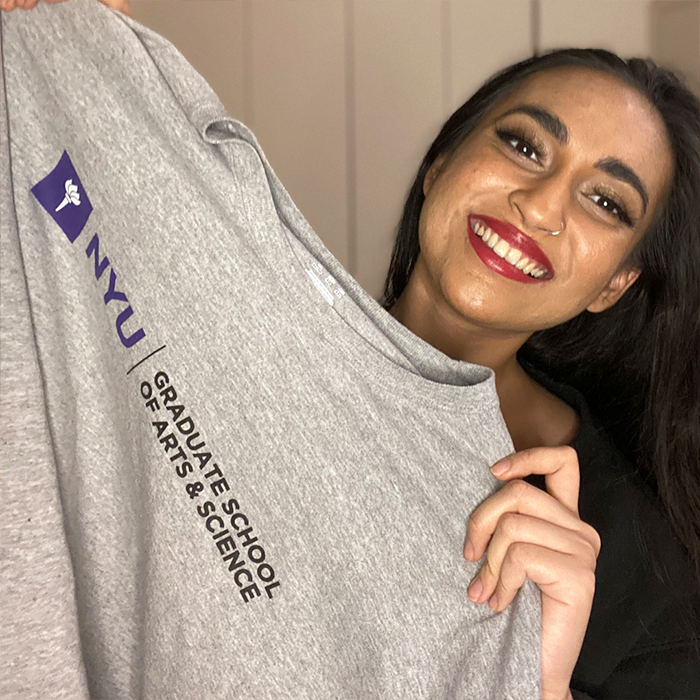 Class Year
2020
Area(s) of Study
Psychology, Politics
Hometown
Mumbai, India
Co-curricular
Dance team, SAS, Ambassador, Phi Beta Kappa, Psi Chi, President of Omicron Delta Kappa, Richter Scholar, TEDxLakeForestCollege event manager, CAC student ambassador, Science and Healthcare Pathway Leadership team, member of ARRC, Student Advisory Board for PSYC
Graduate Study
NYU GSAS - Psychology
From Richter Scholar to Grad Student at NYU
What college courses have helped you out the most during your career?
I was a psychology major and a politics minor, and every course in its own way has helped me a lot to get to the point where I am today. For example, my Minority Leader Studies and Public Policy class helped me a lot because it gave me a foundation so that when I am trying to draft research, like new research or literature review, it's given me an extra lens. I'm constantly thinking of how to connect the research with law and politics.
If I did have to pick just one class that I found helpful, it has to be Research Methods and Statistics within the psychology department. It made my transition to grad school seamless. Grad school classes were a lot easier because of how strong my research methods and statistics foundation were. It's also helped me a lot with gaining some perks. So, for example, in research labs, I am trusted with higher level tasks just because they know I understand the basics of research methods and statistics well.
At what moment at Lake Forest did you realize, or were reassured, that you were meant to follow your current career path?
Before becoming a Richter Scholar, I had no idea what research was. I had never conducted research and wasn't ever curious about it. Somehow, I got into the Richter Scholar program and got the amazing opportunity of working with Dr Kelley. Through my experience, I realized this is what I was meant to do. I was a really curious kid, always have been. I have endless lists of questions, and research is the best way to get those answers. From my time as a Richter Scholar, I've realized this is the only career path that I can ever see myself committing to. It's just been a very rewarding experience.
How did your time at Lake Forest help shape you as the individual you are today?
My time at Lake Forest has greatly helped me to be the individual I am today and that has to do a lot with the community that Lake Forest fosters. It's such a close knit and intimate community. It's as if you know that you have this safety blanket, or this base, from which you can go and explore things, try new things, and step out of your comfort zone. All the while knowing very well that you have a whole host of people rooting for you and are here in the off chance you do fail or things don't work out. I would definitely say that it's the support and unconditional love that has given me the courage and confidence I have today.
When you look back on your time at Lake Forest, what is one of the best lessons you learned that you've carried with you?
Looking back at my time during Lake Forest, one of the best lessons I learned that I've definitely carried forward is to try everything. This obviously has to do with the fact that Lake Forest College is a liberal arts college. The professors encourage you to take classes in different disciplines. Actually, that's how I stumbled upon psychology. I came to the college as a theater major, and I cannot imagine a day now where I'm not working towards becoming a better psychologist. There are so many opportunities for you to take, and I took advantage of that and it led me to some great outcomes. I made friends out of it, but also, I stepped out of my comfort zone. Now I welcome every opportunity that comes my way with open arms, whether it has been in my plan or not or whether it was something I was initially interested in or not. Through my time at Lake Forest, I understand that you never know which decision or which opportunity you take on might change your life for the better.
Who is the one person that impacted you the most?
The person that has impacted me the most through my Lake Forest College experience has been Dr. Nancy Brekky from the psychology department. She's shown me nothing but support, and at times, she's known me better than my friends and even my parents. She's helped guide me through life decisions knowing what it is that I might want to do and need in the moment, even if I'm not actually acknowledging it. That special connection with a mentor is hard to come by. I'm so fortunate I found that mentor in her, and I found someone that I will always look up to. I can only hope that one day I can be half the psychologist, or a mentor, that she is.
What skills did you work on while at Lake Forest that have helped you be successful today?
One of the best skills that I gained during my time at Lake Forest was my ability to think more critically. Whether it was in my classes or working for different departments on campus or my leadership roles. Lake Forest fostered an environment which was conducive to ameliorating my critical thinking skills. It's something that mentors and employees at NYU have constantly commended me for, and I feel like I owe part of that praise to Lake Forest College.